So it looks like we can all forget about 4K Ultra HD or whatever it was already, simply because, in the next couple of years everyone's going to be embracing OLED TV instead.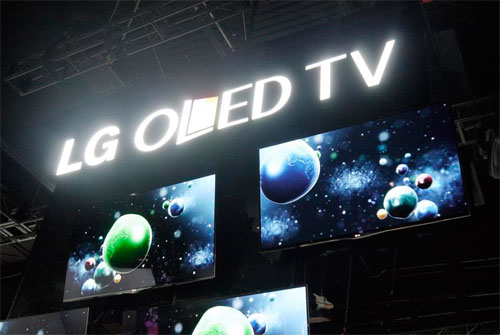 OLED TV to overtake ultra HD 4K shipments in 2015, forecast says
At least that's what the forecast is from one of the television industry's leading research firms. Taiwan's Industrial Technology Research Institute (ITRI) said that by as early as 2015, shipments of OLED TVs are expected to outpace those of 4K models, and from there on in the gap will only get wider.
According to ITRI, OLED televisions will remain something of a luxury item this year, with only 50,000 units expected to be shipped. But as display makers work on improving the production efficiency of OLED panels, it's likely that the costs of these sets will soon come down dramatically, and as a result more consumers will be buying them. By 2015, the organisation expects shipments to rise to 3.24 million units – surpassing the predicted 3.2 million shipments for ultra high-definition (UHD) TVs.
By 2017, this gap is forecast to widen noticeably, with OLED TV shipments reaching 10 million units a year, compared to just 5.95 million 4K televisions.
According to the ITRI's Jim Chung, the rise of OLED would be driven by improvements in manufacturing processes that will allow display panel makers to achieve significantly better yields than are possible now. In addition, he said that he expects more companies to enter the industry, something that would further reduce costs.
As it stands now, many panel makers have been deterred from manufacturing OLED displays due to the high costs, instead preferring to make 4K TV panels that are based on the more familiar LCD technology. This is partly the reason why 4K TVs are on average, about five times cheaper than OLEDs of an equivalent size.
Another reason given by Chung to explain why UHDTV will be held back is because these displays are only available in much larger screen sizes of 50 inches and above – a size that many households consider too impractical, or too expensive to buy. OLED TVs on the other hand, can be made to practically any size, meaning they have a much larger audience to reach out to.
Source: Central News Agency (CNA) Taiwan