It might have been raining medals for Team GB at the London 2012 Olympics, but the number of British viewers who watched the BBC's 3D coverage could at best be described as a trickle. According to figures obtained from BARB (Broadcasters' Audience Research Board) through data processing bureau Attentional, the average audience on the BBC HD channel dropped to as low as 4,000 viewers when extra-dimensional content was aired.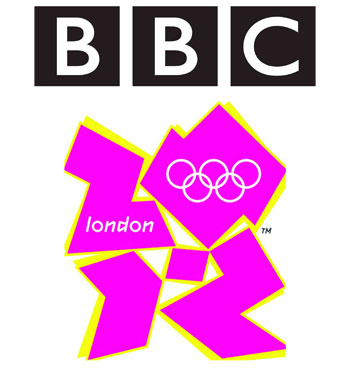 Can Olympics closing ceremony save BBC's 3D campaign?
Last week, we reported that less than 0.5% of BBC viewers watched the opening ceremony of this year's Olympic Games in 3D. There's no sign of any improvement in this trend; if anything it has gotten worse. Only 66,000 out of more than 20 million viewers tuned into BBC HD to watch Usain Bolt win the men's 100m final, equating to a 3D-to-2D viewing ratio of below 0.35%.
The data on TV audience for the nightly one-hour tri-dimensional highlights programme further exposed the underwhelming pulling power of even free 3D content. From the 30th of July to the 7th of August, only an average of 10,460 Brits watched the show each night on BBC HD, with the number plunging to as low as 4,000 on the 4th, 5th and 6th of August.
Several reasons have been put forward to explain the disappointing viewing figures, ranging from low penetration of 3D-capable HDTV sets among UK households to lack of promotion on the part of the Beeb. What hasn't been discussed much is the quality of the 3D programming itself.
While 3-dimensional coverage of the opening ceremony was excellent, watching the men's 100m final in 3D did not provide a satisfying viewing experience: 3D depth during the race itself left a lot to be desired; the camera perspectives were limited to the extent that we couldn't truly appreciate the margin by which Bolt retained his title (in 2D there was an overhead aerial view); and the commentary was not of the same standard as that delivered in 2D. Having bothered to put on our active-shutter glasses and engaged 3D mode on a Panasonic GT50 plasma, we really wished we could turn back time and relive the historic moment "flat" instead.
All is not lost however: tonight's closing ceremony of the London 2012 Olympic Games has every potential to be as spectacular as the opening ceremony in terms of 3D broadcasting. As per throughout this past two weeks, extra-dimensional coverage can be accessed on BBC HD (Freeview channel 54; Freesat 109; Sky 169; and Virgin 187), starting at 8pm with an Olympics review programme, followed by the closing ceremony at 9pm, and then capped off by highlights of the final day of these Games. Let's hope we go out with a bang.