We reported last year that Sony is increasingly outsourcing the production of LCD TV panels to Taiwanese manufacturers, but if a recent report is to be believed, the Japanese conglomerate will not even be designing its own flat-screen televisions any more in the near future. This means that eventually consumers may purchase a HDTV which will sport the Sony brand name, but is designed and assembled entirely by another firm.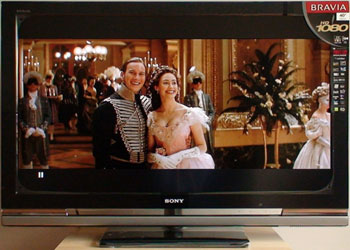 DigiTimes, a Taiwanese daily newspaper focusing on the electronics industry, reported this week that a major contract manufacturer for Sony Bravia LCD TVs is set to step up its role to become an original design manufacturer (ODM). The company in question is none other than Foxconn, a subsidiary of Hon Hai Precision Industry (the largest electronics component maker in the world), who makes some of the most well-known gadgets such as the iPod, iPhone and iPad for Apple.
In preparation for the role upgrade, Foxconn has acquired a number of Sony's overseas LCD TV panel plants, and also restructured its research and development (R&D) departments. Whereas previously Sony had a say in the design of Bravia LCD televisions, Foxconn will soon be completely responsible for the models' aesthetics as well as internal electronics. The Taiwan-based company is expected to secure orders for around 14 million units of LCD TVs from Sony, therefore making it the number one producer of Bravia TV displays in terms of volume.
Unfortunately for Sony loyalists, this design outsourcing process goes beyond entry-level and midrange models. The Tokyo-headquartered corporation started using Taiwanese OEM companies to produce some high-end LCD TV displays for the first time in 2011, and is planning to ramp up the ratio next year. According to DigiTime's industry sources, Foxconn's decision to elevate its partnership with Sony from EMS (electronics manufacturing services) to ODM is partially spurred by its desire to land lucrative ODM orders for premium Bravia HDTVs in 2012.
Source: DigiTimes