Despite repeated rumours that Panasonic will pull out of the plasma display panel (PDP) market amid continuing losses and weak consumer demand, its first 2013 plasma TV has appeared on the company's US ecommerce site.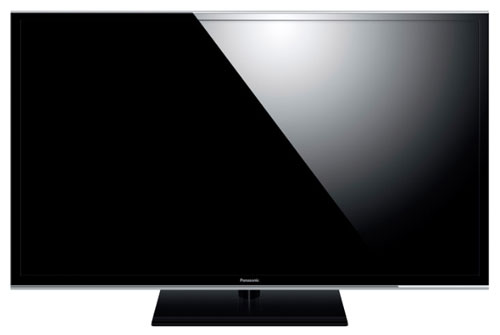 First Panasonic 2013 plasma TV (S60) spotted on US web store
The model in question is the Viera TC-P65S60, which was first spotted by keen AV enthusiasts on Panasonic USA's offical web store some time over the Christmas holidays. Exact specifications remain sketchy, but we will attempt to flesh out the plasma based on what little information that was posted on the product page.
Updated 28 November 2012: The product page appears to have been pulled, and now returns a 404 page not found error.
The TC-P65S60 forms part of the Panasonic S60 series, from which we can deduce two things. First, the absence of the character "T" (which stands for Three-D) from the series number means that this is a television that doesn't have 3D capabilities. Second, the Japanese brand is going to use the figure six in its 2013 range of HDTV products, for example the UT60, ST60, GT60 and VT60.
As is standard with most HDTVs these days, the Panasonic TC-P65S60 will sport a full HD 1080p native screen resolution. Screen size is 65 inches, the largest offered on the manufacturer's consumer-grade plasma TVs. From what we've seen of the pictures in the image gallery, the design is sleek and modern. The plasma screen is framed by a relatively thin, polished black bezel which is in turn adorned by a silver strip along the top and bottom borders, adding a touch of class to the whole setup. The pedestal stand is a rectangular, glossy black affair.
WiFi connectivity is built-in, granting users convenient access to Panasonic's Smart Viera internet-connected portal. An intriguing technology purportedly implemented on the 65S60 is the "Touch Pen" feature, which may be a digital input system previously available on the firm's professional plasmas. We hope that this allows viewers to operate the TV (e.g. change channels, surf online) wirelessly from their sofa, instead of having to walk up close to the screen to scribble on a touch-sensitive panel.
Given that the TC-P65S60 is specced to have 600Hz sub-field drive rather than 2000Hz or 2500Hz focused field drive (FFD) used to market the Panasonic's more advanced 2012 plasma televisions, it's not entirely clear whether the S60 will be equipped with the firm's next-generation (16G) panels or not. We'll bring you more updates as we learn more at next year's CES and Panasonic Convention.
(Thanks Insanity202 for the tip)