Big news from Japan this week, where it's being reported that Panasonic is scaling back its TV manufacturing business, in order to refocus its efforts on producing smaller LCD screens for handheld devices like the Apple iPad.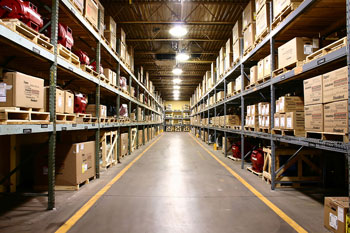 Panasonic to downsize TV business & focus on iPad screen
Panasonic is yet to comment on the rumours, but Japanese media sources claim that company chiefs are poised to make sweeping changes to its display panel operations in the face of plummeting sales of its plasma and LCD TVs. The company, which was one of the world's leading suppliers of TV technologies when digital television first came to the fore in the 1990s, has lost massive ground to Korean rivals Samsung and LG Electronics in recent years, hence it's now targeting a niche market it believes is ripe for the picking.
According to reports, Panasonic chiefs are now convinced that manufacturing smaller LCD panels for products like the Apple iPad will be far more profitable than its current LCD TV business. There have been rumours that the company has already presented Apple with sample high-resolution IPS LCD panels for its iPad.
Panasonic has already cut down its plasma screen production activity drastically over the last 12 months, but it seems these cuts are not enough to stop the company's profits draining away.
The Japanese firm hasn't announced its sales figures for the past year, but it's rumoured to have lost a significant amount of money – enough, it seems, to prompt what would be a significant move in the company's history. The company could well convert its existing manufacturing capabilities to produce brighter and sharper OLED TV panels, or alternatively it could decide to outsource manufacturing of LCD panels for its Viera TV line.
Panasonic's move to cosy up with Apple comes following well-documented production issues with the iPad Retina display. Earlier this summer, Apple said that Samsung alone was the only manufacturer it could rely on to produce display panels for its third-generation iPad, with other manufacturers struggling with yield issues. Since then, both LG and Sharp have began producing display panels for Apple, but there is believed to be plenty more room for competitors.