Every few months over the past few years, there have been various proclamations by "sources close to Panasonic" that the Japanese TV manufacturer is going to pull the plug on its loss-making plasma display panel (PDP) business. One such story surfaced again this morning, this time from international news agency Reuters who said that Panasonic will exit the plasma television sector by the end of the current fiscal year, which is March 2014.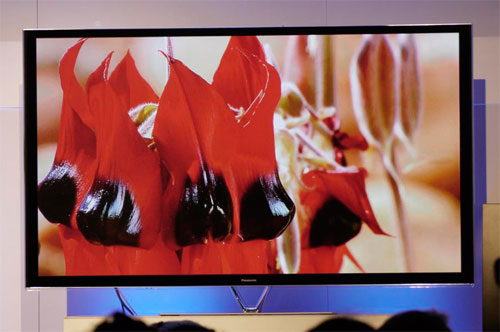 If true, it will be a sad day for most video enthusiasts, because plasma TVs still reign supreme in the picture quality stakes (at least until OLED TV becomes mainstream), offering much deeper blacks, superior motion clarity, and wider viewing angles than their LED LCD counterparts. Ever since another legendary plasma maker Pioneer ended its TV operations altogether in 2010, Panasonic in particular has been spearheading the PDP charge – the company's GT60, VT65/VT60 and ZT65/ZT60 series of plasma televisions bagged a hattrick of our highest "Reference Level" award this year, and unless something revolutionary hits our test room (we're looking at you, LG and Samsung OLEDs) within the next two months, one of them is very likely to be anointed our "2013 TV Of The Year".
We reached out to Panasonic UK for comment on the Reuters piece, and a spokesperson has told HDTVTest that the company is exploring various strategic options concerning the future of its PDP business, but have not yet made any concrete decision at this stage. Interestingly, whilst saying that the content of the report has not been announced by the company, Panasonic did not outright deny the story.
Part of us wants to believe that this is just another unfounded rumour, on the scale of Piper Jaffray analyst Gene Munster's annual prediction about the arrival of an Apple HDTV. But the realist in us knows that market forces are simply too strong against PDP – despite their excellent image quality, plasmas are not sexy: they cannot go as slim or bezel-less as edge LED TVs; they guzzle power; and we'll probably never see a curved plasma (though many will say this is a good thing). With OLED and 4K Ultra HD TVs dominating the headlines these days, it appears that PDP is nearing the end of the road.
Here's what we know regarding the situation at Panasonic from talking to company executives as recently as IFA last month – the Japanese brand is shifting its R&D (research and development) resources from plasma to OLED display technology which promises infinitely greater potential. For all we know, Panasonic may have already ceased PDP development behind the scenes, but that doesn't mean that the company will not continue to sell plasmas or provide warranty support, at least until an official announcement is made.
We fully expect new Panasonic Viera plasma models to make an appearance at next year's CES (Consumer Electronics Show) in Las Vegas, and then at the company's annual European convention, although any improvement is likely to be incremental rather than revolutionary. One day Panasonic will stop making and selling plasmas that's for sure; we just hope it's not 2014.