Up until now we've only ever seen Freetime's clean, easy-to-use electronic programme (EPG) guide on set-top boxes, but that's all set to change this year now that it's teamed up with Panasonic to bring its interface to more than 90 percent of its 2014 Smart TV lineup.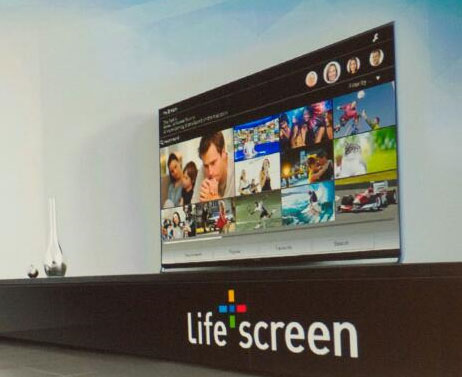 If you're scratching your head wondering what the hell Freetime is, it's a setup that's something akin to YouView, providing an easy-to-navigate timeline for catch-up TV. Previously it was exclusive to satellite set-top boxes like Humax HDR-1000S, but its deal with Panasonic means we'll soon see it built into its Viera TVs, where it will be compatible with aerials as well as satellite tuners.
While Panasonic's own Smart TV software will remain, Freetime will be set as the default option for its UK TVs, adding a number of enhancements for viewers. This is a significant upgrade to Panasonic's current interface, and also the first time this kind of service has been built directly inside a TV – something that may worry set-top box makers like Humax, Sky and BT. Freetime brings seven days of catch-up TV from 26 channels, including the BBC iPlayer, ITV player, 4OD and Demand 5, a notable coup for Panasonic given that ITV Player used to be exclusive to Samsung, and its Smart televisions never had access to 4oD and Demand 5 until now.
The only real disadvantage we can see so far is that Freetime doesn't allow viewers to record content from the TV onto a USB, though Panasonic said it hopes to be able to implement this later on.
Craig Cunningham, Panasonic's TV Product Manager, said:
"We've had a long standing relationship with Freesat and I'm really excited that we are the first manufacturer to have the Freetime service on our TVs. Research tells us that when it comes to smart TVs consumers want three things: the best content available, ease of use and flexibility. The Freetime service delivers on all of these aspects and more and when combined with our heritage in picture quality it's a great combination."
As for those with an older Panasonic HDTV, it's possible that they may see an update later on that brings Freetime to their TVs as well. This means that 2013 TVs could also get access to Freetime, though it hasn't been confirmed and so we can't say when this might happen.
Even so, it's an exciting update as set-top boxes have, up until now, always had the best interfaces for catch-up TV. Now if we can just throw in the ability to save programmes onto a USB, we could finally throw away our set-top boxes for good!