The newly opened Panasonic store at Lakeside Shopping Centre in Thurrock has put together some mouthwatering deals on flat-screen HDTVs and home appliances made by the Japanese consumer electronics manufacturer, just in time for the upcoming bank holiday weekend. Up to 25% discount as well as free warranties will be offered on in-store purchases of selected Panasonic Viera 3D plasma TVs and LED-backlit LCD televisions, with more savings available when bought as part of a package.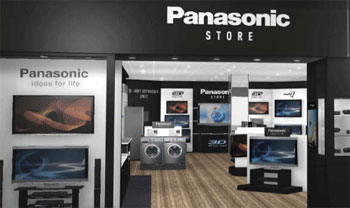 The Panasonic TXP42GT30B NeoPlasma 3D TV (which impressed us a lot when we reviewed it two months ago) will drop £300 from a recommended retail price (RRP) of £1299.99 to £999.99, representing a 23% saving. In addition, every customer who buys a 42GT30 in store will receive free 6-year warranty, a pair of active-shutter 3D glasses worth £130, a 3D Blu-ray player worth £180, and four 3D Blu-ray movies (including Avatar 3D, a Panasonic exclusive) which are redeemable by mail.
Panasonic Store Lakeside will also be selling the flagship TXP50VT30B 3D plasma including 6-year warranty at £1999.99, which constitutes a £200 discount off the RRP of £2199.99. The TXL32E3B and TXL42E3B LED LCD TV displays can be had for £449.99 (saving £150) and £599.99 (saving £200) respectively with free 5-year warranty thrown in. These offers are only valid for products purchased in store, many of which are readily available to be taken away on the same day.
Launched at the Thurrock out-of-town shopping complex two months ago, Panasonic Store Lakeside is run by the Home Cinema Store Group (HCS) who also owns brick-and-mortar shops in Romford and Basildon, as well as ecommerce site Multizone AV. The official Panasonic retailer aims to deliver a highly personal and knowledgeable shopping experience for its customers, whether they require excellent local service in-store, or simply want the reassurance of buying from a brand store.