Reports from Japan suggest that Panasonic may be about to throw in the towel as far as plasma TV is concerned, with the struggling firm believed to be giving serious consideration to pulling the plug on its plasma display panel (PDP) research and development operations once and for all.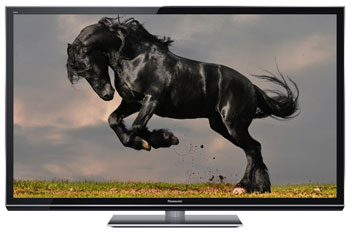 Panasonic may pull plug on plasma TV R&D come March 2013
Japanese news agency Kyodo reports that Panasonic is likely to cease all operations in its plasma R&D department by the end of the current fiscal year, in March 2013, according to sources within the company.
While the move will be a big disappointment to fans of plasma display technology, it's certainly not an unexpected one, and would tie in with our earlier report that Panasonic is looking to scale back its production of high-end HDTVs in favor of smaller displays.
Panasonic's financial troubles over the last couple of years have been well-documented, with the firm expected to announce losses of some $6 billion (around £3.7 billion) for this year alone, forcing it to take drastic steps to save the remnants of its television business which is largely responsible for these crippling setbacks. So desperate has Panasonic become that it recently announced plans to shed dozens of its real estate assets in Japan in a bid to raise some sorely-needed cash.
By dumping its plasma panel operations, the firm would be given more room to manoeuvre as it looks to refocus its energies on producing smaller LCD TV screens for emerging markets in Latin America and China. In addition, Panasonic also believes that it can work together with Sony to produce OLED display panels, although given the struggles Samsung and LG have faced, this won't be easy.
The bulk of Panasonic's plasma display R& D is done at its main Ibaraki facility in Osaka, while production is carried out at its Amagasaki, Hyogo manufacturing plant. Production of PDPs is likely to continue at these locations so that Panasonic can meet demand from its customers for TVs and industrial-grade displays. However, it's looking increasingly likely that we won't see any further innovation from the Japanese manufacturer in this sector.
Source: Kyodo News