This is a sad and grim day for video enthusiasts all around the world. Having been the flag bearer for plasma display panel (PDP) technology for the past few years since the demise of Pioneer's legendary Kuro plasma, Panasonic has confirmed today that it too is quitting the plasma TV business.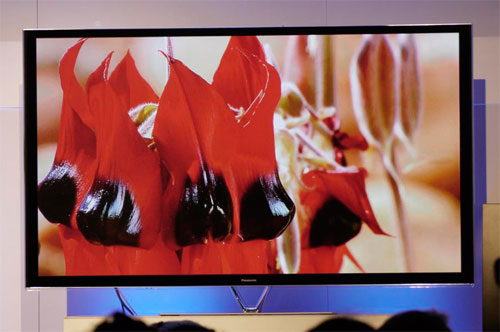 Going ahead, there will not be any 2014 Panasonic plasma models at next year's CES (Consumer Electronics Show), meaning that the current generation of Panasonic PDP, namely the ST60, GT60, VT60/VT65 and of course the ZT60/ZT65 – the best plasma panel the company has ever produced – will be the last in a long line of excellent plasma TVs from the company.
Panasonic said that it will cease production of plasma display panels (PDPs) at the end of the year, and close down business operations at its three Amagasaki factories (only one of which is still operating) at the end of March 2014. All sales of Panasonic plasmas will end on the 31st of March 2014, so we strongly suggest that you snap one up before they are all gone.
The Japanese manufacturer will be concentrating instead on its 4K Ultra HD LED LCD television models like the Panasonic WT600, as well as bringing its 4K OLED TV technology to market. Only time will tell if Korean rivals Samsung and LG Electronics will continue to make and sell plasmas now that Panasonic has confirmed its exit from the PDP market.
Source: Panasonic Japan via FlatPanelsHD.com