It's been a tough few years for the Japanese consumer electronics manufacturer Panasonic, yet despite being surpassed by rival firms such as Samsung and Sony, the company's new president is confident they can bounce back.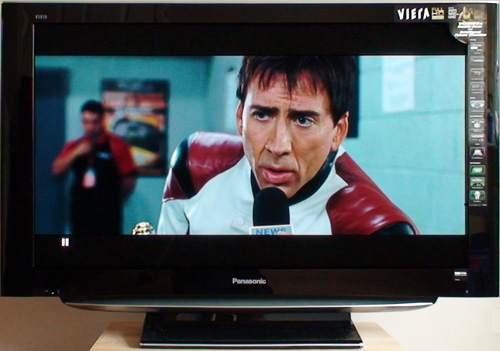 New Panasonic chief plans to restructure TV business
Newly appointed Panasonic chief Kazuhiro Tsuga is set to outline a bold new roadmap for the Osaka-headquartered conglomerate this week, following combined losses exceeding $15 billion (around £9.7 billion) in the last four years, which have also seen the company's market value slump by a dramatic 80% to just under $20 billion (approximately £12.9 billion).
Much of the blame for this poor performance can be laid at the door of Panasonic's underachieving Viera HDTV brand, which has been trampled on by rival offerings from the likes of LG and Samsung. Panasonic's TV lineup has seen sales plunge from 20 million units in 2010 to an expected 15.5 million units this year, figures that represent a crippling loss for a business that currently employs over 330,000 workers.
Panasonic's dismal showing can be traced back to the reign of its previous CEO Fumio Ohtsubo, who invested billions of dollars into new facilities to make LCD and plasma display panels for its televisions. Those investments have proven to be extremely costly for the company, following a dramatic slowdown in TV sales growth in North America and Europe. The slowdown led to a huge build-up of inventory and brutal price competition.
Yet despite these setbacks, the TV maker is refusing to concede defeat. While reports suggest that Panasonic is set to refocus its energies elsewhere, consumer electronics chief Mamoru Yoshida believes that its TV arm can still play a part in reviving the company's flagging fortunes.
"In April last year, when I became head of the TV division, one out of every three TV sets we sold was selling at a loss. We won't be selling TV sets at a loss anymore," stated Yoshida during a press conference at the company's Osaka headquarters earlier this week.
Panasonic are no fools. The company realises it's fighting a losing battle in the premium TV stakes, especially considering the advances in OLED technology made by rival firms such as LG. As such, Panasonic is set to target a niche that actually represents the largest segment of global TV sales at present – emerging economies.
Unlike countries in the west where the digital TV revolution is already well underway, markets such as Asia and Latin America are only just beginning to switch on. Consumers in these regions are keen to embrace next-generation TVs, yet many are unable to afford premium TV sets. It's these consumers that Panasonic is setting its sights on.
As Yoshida noted, "TV sets with thirty-two inch screens and smaller represent more than 80% of all global sales."
Such a dramatic refocus won't be easy for Panasonic, given that much of its operations are geared towards producing high-end HDTVs. Indeed, the company is almost certainly set to downsize in an effort to streamline its production processes – something that will inevitably mean job cuts.
"Do I think 330,000 employees is a lot? Well yes, I do," said Tsuga rather ominously.
How many jobs Tsuga plans to cut remains to be seen, but one thing's for sure, it's going to be a painful but necessary transition for Panasonic over the next few years.