It has been reported that Panasonic is to sell one of its LCD TV factory to a public-private consortium that is taking over the small and medium-sized LCD operations of three other major consumer electronic manufacturers which are based in Japan. According to Japanese business daily The Nikkei, the consortium – which is set to acquire the LCD operations of Sony Corporation, Toshiba Corp and Hitachi Ltd – has now added the Panasonic plant to the list.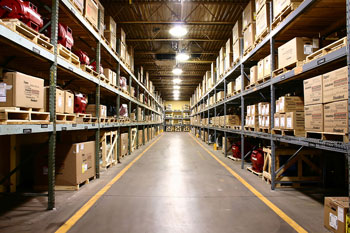 Panasonic to sell LCD TV plant to Sony-Toshiba-Hitachi outfit
The consortium, called the Innovation Network Corp of Japan, is planning to purchase the Panasonic factory for approximately 20 billion yen (around £160 million). The LCD businesses that it is acquiring from the other three technology giants are set to be combined into one larger operation. The new company, named Japan Display, will be 70 percent owned by the consortium, and is expected to be set up by April 2012.
The Panasonic factory that is being purchased is located in the Chiba Prefecture in Japan, which normally makes larger LCD television panels to be fitted on HDTV displays. However, the consortium obviously decided that snagging this will help increase production while reduce capital investment costs. The Panasonic factory will need to be converted into a new plant – at a cost of around 100 billion yen (roughly £800 million) – so that the small and mid-sized LCD panels can be produced for phones and tablets.
Panasonic, who already owns a separate plant for LCD TVs in Hyogo Prefecture, recently revealed that it is planning to cut back on its LCD production, with an aim to focus and improve on the success of its television business. In the meantime, officials said that Japan Display is scheduled to start its production of small and medium-sized LCD panel in the latter part of next year once the new plant is up and running efficiently.