In a historic move that is perhaps inconceivable even five years ago, rivalling Japanese television makers Panasonic and Sony are reported to be on the verge of an alliance to co-develop organic light-emitting diode (OLED) TV which has been hailed as the next-generation of HDTV technology due to its self-emissive display properties that allow for ultra-slim screens, supreme blacks, vibrant colours and low power consumption.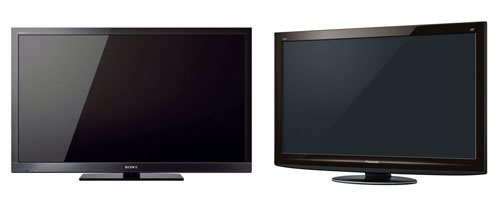 Sony & Panasonic may co-develop OLED TV technology
Struggling to catch up with Seoul-headquartered conglomerates Samsung and LG Electronics who are the current leaders in the worldwide TV market, Panasonic and Sony clearly need to up their game or face annihilation. According to the latest press reports in Japan, these long-term rivals are set to join forces in an unprecedented step to better compete with the Koreans.
Sources who have been working close to the recent negotiation have revealed that a partnership between the two companies would previously have been unthinkable, but it has now become the most promising option in the face of fierce competition mostly from rivals in South Korea, which has contributed to a significant decline in their television sales.
Sony's and Panasonic's respective TV divisions have been haemorrhaging losses in recent times: for the financial year just gone the former posted a loss of 456.6 billion yen (approximately £3.6 billion), while the latter suffered a loss of 772.1 billion yen (around £6.2 billion). With TV operations that have been in the red for some time, it has become apparent to both manufacturers that they need to think outside the box to turn their fortunes around quickly.