Cash-strapped electronics firm Panasonic is considering selling off assets worth more than £800 million as it battles to stay afloat this Christmas.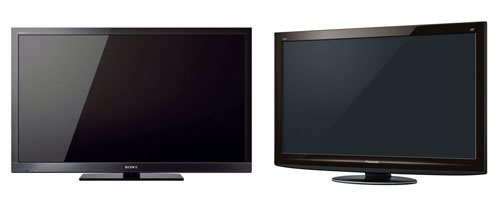 Japanese TV makers Panasonic & Sony may sell assets to raise capital
Reuters reports that the struggling Japanese TV manufacturer is desperately seeking buyers for buildings and other assets that it owns, following a second year of record-breaking losses that have led to concerns that it could even be forced out of business altogether. Troubled firms Sony and Sharp are also likely to sell off some of their own assets in what has been termed a giant 'garage sale' that could net the companies more than £1.8 billion.
Panasonic is reportedly searching for buyers of more than 10 million square metres of office and factory space it owns in Japan, which includes both worker's accommodation and sports facilities for the baseball, rugby and athletics teams it sponsors. Also included in the portfolio is a 24-storey office block in central Tokyo that currently houses more than 2,000 Panasonic employees.
By offloading these assets, the company hopes it will be able to raise an estimated £836 million by March of next year, explained Hideaki Kawai, Panasonic's chief financial officer.
"We have lots of properties and lots of real estate, both in Japan and abroad," Kawai told Reuters.
The move is yet another drastic measure taken by Panasonic, which is expected to report annual losses of an eye-watering £6 billion for the current financial year. In response to this crisis it has undergone a massive restructuring process that has seen more than 36,000 employees laid off in this year alone, but even those efforts may not be enough to save its skin.
For what it's worth though, Panasonic is not alone in its financial misery, with rivals Sharp and Sony also haemorrhaging huge amounts of cash lately.
Sharp is a big worry in particular – having already mortgaged off most of its assets, its future now seems to hinge on a proposed deal that would see American chip maker Qualcomm take a 5% stake in the company, while it's also reported to be considering similar deals with Chinese firm BYD Co Ltd and Taiwan based Hon Hai.
The picture may not look quite so bleak for Sony, but nevertheless the maker of Playstation video game consoles and VAIO laptops is just as desperate to arrest its own declining fortunes. According to Reuters, the company is considering selling off its 37-storey New York headquarters for a price of around $1 billion (around £620 million), while it may also accept an offer to sell off its battery manufacturing business to a group of US investment banks.
Source: Reuters