Lakeside Shopping Centre, the popular out-of-town retail complex located in Thurrock, will see its first Panasonic store open this coming weekend. Owned by the HCS (Home Cinema Store) Group which boasts brick-and-mortar (in Romford and Basildon) as well as online (MultizoneAV.com) presence, the new shop can be found on level two within a stone's throw away from House of Fraser.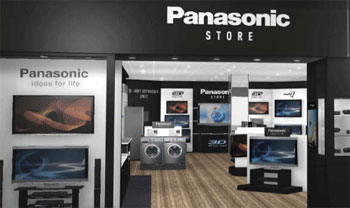 A number of celebrities have been lined up for the opening day. Martin and Su of Heart Radio's morning breakfast show fame will officially open the new Panasonic store on Saturday the 26th of March at 9am; the Heart Angels will be in attendance; and later in the morning Ortis Deley (Channel 5's The Gadget Show presenter) will arrive to sign autographs and participate in an informal Q&A session.
To celebrate the launch, the store is putting together some exciting one-day-only deals for visiting customers. The management team promises to offer significant discounts on certain Panasonic products, while still providing free five-year warranty for every HDTV sold. A store opening competition to win a Panasonic 3D TV is also being held: to enter, shoppers simply have to register their details on the Panasonic Lakeside website; and on Saturday Mr Deley will be on hand to draw the lucky winner.
The Panasonic chain of stores is typically run by an exclusive group of independent dealers. By selling only Panasonic consumer electronics items, this network of dealers aims to not only offer the widest range of products from a single brand in a local area, but also deliver better presales and aftercare services through indepth product knowledge and experience. Following the opening of the new Panasonic store, the half a million customers who visit Lakeside Shopping Centre each week will have an alternative stop to the likes of Currys, Sony Centre and Tec7 when shopping for televisions and related video hardware.