A new range of innovative televisions equipped with text-to-speech technology, which have been developed with input from the Royal National Institute of Blind People (RNIB), has recently been launched by Japanese consumer electronics manufacturer Panasonic. The latest 2012 lineup of Panasonic Viera HDTV displays now come with talking features that have been designed using both customer feedback and advice from the RNIB. These TVs are the first to provide integrated voice guidance which not only allows those who are blind or partially sighted to fully enjoy their TV, but also makes it easy for all owners to use.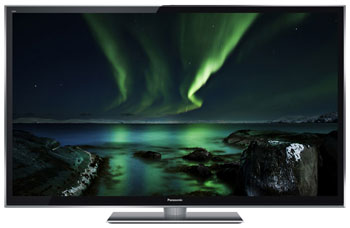 Panasonic's 2012 Viera TVs get text-to-speech technology
Clear instructions on how to use the TV menu, and announcement of information displayed on the television screen are granted by the new feature – which has been dubbed "Voice Guidance" – using a synthetic speech system. Users can adjust the volume and the speed of the talking features, and decide on how much guidance they get depending on their level of expertise.
Users who normally find it hard to operate or read information on electrical goods will also be able to benefit from the new voice guidance system on this year's range of Panasonic TVs just as much as those who suffer from eyesight impairment whether partial or complete.
According to RNIB's group director of inclusive society Fazilet Hadi, the new talking features on Panasonic's 2012 Viera television range will help blind or partially sighted users choose programmes or channels with greater ease, making the whole TV experience a far more enjoyable one. He hoped that accessible and inclusive design will soon become the norm, as other TV makers and developers join Panasonic in using text-to-speech technology which has seen significant improvements over the past few years.