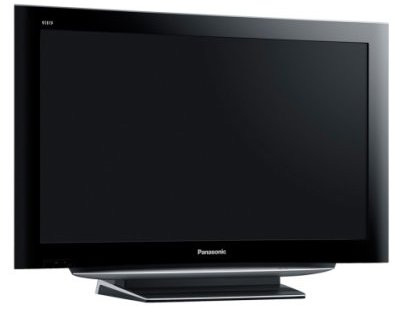 In what has turned out to be our most productive month yet this year, we have reviewed the Panasonic TX37LZD85 LCD HDTV which boasts a full high definition native screen resolution of 1920 x 1080, and 100Hz Motion Picture Pro MCFI (motion-compensated frame interpolation) technology.

You may be surprised by our not-entirely-positive review, especially when the Panasonic TX-37LZD85 has received 5-star awards and rave reviews almost everywhere else. The reason is simple.
Here at HDTVTest we review flat screen televisions using objective tests rather than in a subjective manner. Instead of just saying "the blacks look deep", we measure the actual calibrated black level. Instead of just writing "rich natural colours", we plot colour points on a CIE diagram. Instead of just noting down that there's some motion blur, we record the motion resolution. Instead of just mentioning how good SD content looks, we run a battery of tests (including but not limited to scaling, video mode and film mode deinterlacing) to quantify the video processing capabilities of each HDTV we review. You get the idea.
However, when performing objective tests there should be a standard/ yardstick by which to judge the parameter we're measuring. In the field of HDTVs, SMPTE (Society Of Motion Picture and Television Engineers) continues to set the industry standard, and so a number of SMPTE specifications form the basis of our calibration and picture quality assessment.
What we're essentially saying is that the Panasonic TX-37LZD85 doesn't quite measure up to some of our review criteria which demands an accurate image true to source without undesirable processing. To many the picture looks good; to us it may appear artificially enhanced.
And we're honest about it, without any sugar coating. Perhaps that's why rogue review sites can get a link from manufacturers whereas HDTVTest will never get a mention…