Panasonic held its press conference at the IFA 2010 consumer electronics trade show in Berlin today, where the Japanese firm launched the Panasonic TX-P42GT20, Panasonic TX-P42VT20 and Panasonic TX-P46VT20 3D TVs, and also a new selection of 3D glasses which have been re-designed for fit and comfort.
Panasonic TX-P42GT20/ TX-P42GT20B
Panasonic's first 3D TV range, the VT20 series, is bundled with two pairs of 3D glasses when sold, but obviously this adds to the price. Taking a leaf out of Samsung's and Sony's books, Panasonic has released the GT20 series which can been marketed as a more affordable 3D TV display because it does not come with 3D glasses.
Currently the GT20 series is available in one screen size, namely the 42-inch Panasonic TX-P42GT20. Depending on its reception among consumers, Panasonic may start offering the GT20 in larger sizes such as 46 and 50 inches in the future.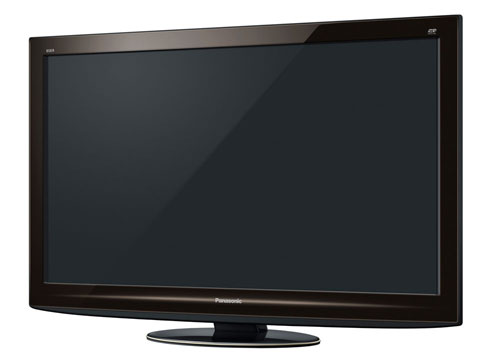 Boasting a full HD NeoPDP panel, THX certification, 4 HDMI inputs, Infinite Black technology, 600Hz sub-field drive motion and high contrast filter, the Panasonic TX-P42GT20 is best thought of as a G20 plasma that is blessed with 3D capabilities including 2D-to-3D conversion. Other multimedia features on the Panasonic TX-P42GT20 include Viera Cast connected internet service, DLNA compatibility, and optional wireless connectivity.
In the United Kingdom, the Panasonic TX-P42GT20 may be advertised by retailers/ etailers as the Panasonic TX-P42GT20B, with the appended alphabet "B" denoting the 3-pin-plug British version. Unconfirmed sources suggest that the Panasonic TX-P42GT20B UK model will be shipped with 2 pairs of 3D glasses. Carrying a recommended price tag of £1500, the Panasonic TX-P42GT20B is now available to buy in the UK.
Panasonic TX-P42VT20B/ TX-P46VT20B
Fulfilling the leaked document reported 2 months ago, Panasonic indeed added two smaller 3D TV models to its VT20 range. The 42-inch Panasonic TX-P42VT20B and 46-inch Panasonic TX-P46VT20B will sport 2D-to-3D-conversion processing which is not available on the current batch of 50VT20.
The Panasonic TX-P42VT20B and TX-P46VT20B will hit UK shops during the first week of October at RRPs of £1800 and £2000 respectively.
New 3D Glasses
Taking on board some constructive criticisms levelled at its first batch of 3D glasses, Panasonic has reduced their weight to become among the lightest found on the market, and adopted a more conventional design to not only improve comfort and fit, but also maximise peripheral vision and reduce light leakage around the sides.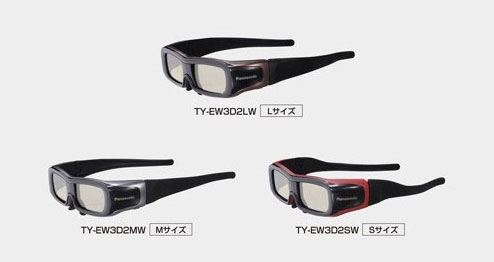 Three sizes are available: large, medium and small as indicated by their respective model names of TY-EW3D2L, TY-EW3D2M and TY-EW3D2S.