Panasonic has launched a new reference-grade 4K Ultra HD Blu-ray player in the shape of the DP-UB9000 which will support both HDR10+ and Dolby Vision dynamic metadata technologies. The machine will replace the critically-acclaimed DMP-UB900 as the Japanese brand's flagship UHD BD player.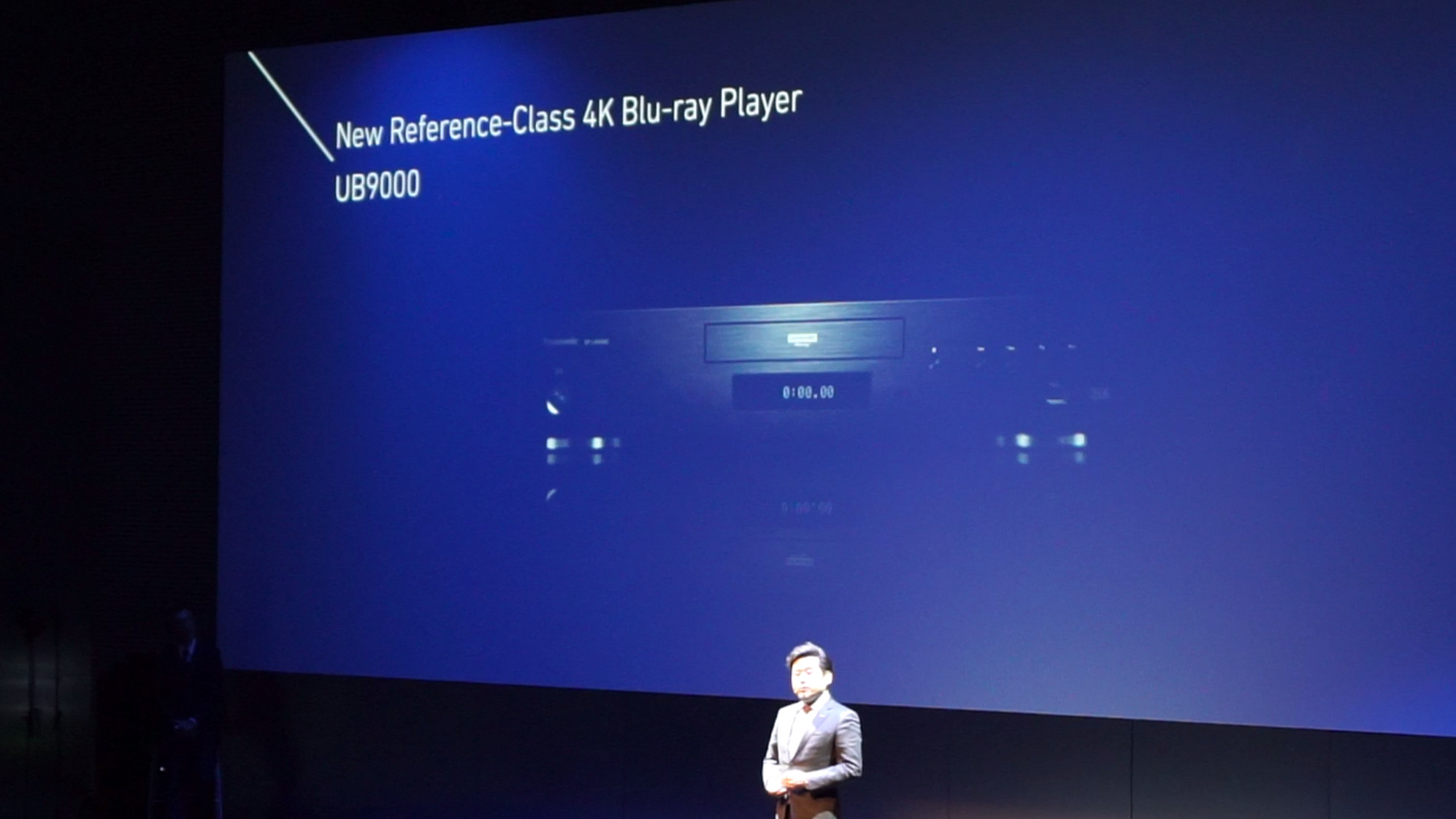 At the heart of the Panasonic UB9000's picture processing prowess is the company's proprietary HCX (Hollywood Colour Experience) processor first seen on the outgoing UB900, which delivers the highest quality of chroma upsampling from a consumer Ultra HD Blu-ray deck to date. While other players normally use a two-tap process to upsample the 4:2:0 chroma found on 4K Blu-ray discs, the HCX engine employs a multi-tap process that analyses beyond the adjacent pixels for better chroma interpolation from 4:2:0 to 4:4:4. This is the key reason why the Panasonic UB900 exhibits a slightly smoother gradation, less jaggedness and crisper detail than its rivals in ultra high-definition (UHD) chroma zone plate patterns.
Support for HDR10 Plus and Dolby Vision will be available either at launch or via a software update if the player is launched earlier than Autumn this year. Hopefully the Dolby Vision profile that's implemented will be the latest one which is compatible with even the Sony X1 Extreme TVs.
Like the Panasonic DP-UB820 and DP-UB420 unveiled at CES, the DPUB9000 will offer a number of HDR-affecting functionalities, namely HDR Optimiser (which asks the player instead of the display to perform HDR tone-mapping), HDR Adjustment (to make HDR more watchable in a bright environment) and HDR-to-SDR conversion while maintaining Rec.2020 colour output. The UB9000 will also carry UHD Premium and THX certifications.
From the audio side of things, the Panasonic DP-UB9000 will also receive substantial upgrades, including a dedicated audio power supply, high-performance digital/analogue converter, dual-layer vibration-reducing chassis, newly-developed drive base, 7.1 analogue audio and balanced XLR outputs. Voice control support via Google Assistant and Amazon Alexa is slated to be available following firmware updates.
The Panasonic UB9000 will retail at £999 with release scheduled for Autumn 2018. Its price point and audiophile components suggest that the player is aimed squarely at the OPPO 205. From what we know at this time of writing, the Panasonic should have the upper hand in VOD (video-on-demand) apps such as Netflix 4K, Amazon Prime Video and Youtube 4K, HDR10+ support, as well as slightly better chroma upsampling; whereas the OPPO may win on SACD and DVD-A support, plus the company's legendary customer service.