Panasonic has unveiled its second generation of Viera 3D plasma TV displays at the Consumer Electronics Show (CES) 2011 in Las Vegas today, namely the entry-level Panasonic ST30 series, the mid-range Panasonic GT30 series, and the flagship Panasonic VT30 series. At a press conference held at the Venetian hotel, the Japanese TV manufacturer claimed that its new line of plasma 3D TVs boasts a number of improvements over last year's models which were already critically acclaimed.
This time last year, the Panasonic VT25 3D TV was crowned the "Best Of Show Product" at CES 2010. Not resting on their laurels, Panasonic engineers have sought to improve the picture quality on the new 2011 3D HDTV models even further through the following means:
Reducing crosstalk with an updated video processing circuitry;
Achieving deeper blacks using Infinite Black Pro 2 plasma panels with lower precharge, as well as better ambient light filters; and
Boosting light output by up to 30% – necessary to counter the darkening effects of 3D glasses – by increasing the luminous efficiency of the plasma cells (which also happens to reduce energy consumption).
Panasonic VT30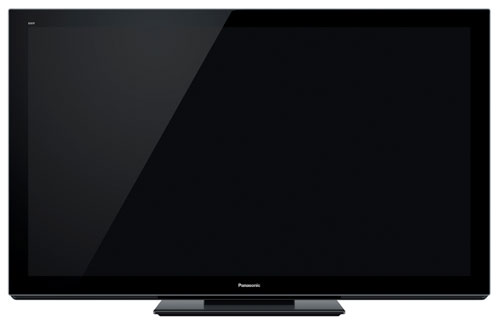 The top-of-the-range Panasonic VT30 series comes in two screen sizes: 55 inches and 65 inches. Both will feature a single-sheet-of-glass design which gives a frameless appearance, Infinite Black Pro 2 NeoPDP panel, THX certification, 600Hz subfield motion technology, four HDMI inputs, three USB ports, an RS232C/ ISF connection, the new Viera Connect IPTV (internet-protocol television) platform, and of course full HD 3D capabilities. Scheduled to ship in April/ May 2011 (price unknown yet), here are the provisional North American and British model names:
| | | |
| --- | --- | --- |
| Screen Size | US Model Number | UK Model Number |
| 55-inch | Panasonic TC-P55VT30 | Panasonic TX-P55VT30 or TX-P55VT30B |
| 65-inch | Panasonic TC-P65VT30 | Panasonic TX-P65VT30 or TX-P65VT30B |
Panasonic GT30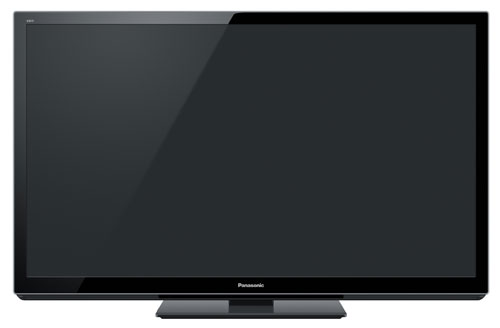 One rung down from the VT30, the Panasonic GT30 series of plasma 3D displays features a slimmer bezel, THX certification and full HD 3D capabilities, but only Infinite Black Pro panel and no RS232 port for ISF interfacing. The Panasonic GT30 comes in four screen sizes:
| | | |
| --- | --- | --- |
| Screen Size | US Model Number | UK Model Number |
| 50-inch | Panasonic TC-P50GT30 | Panasonic TX-P50GT30 or TX-P50GT30B |
| 55-inch | Panasonic TC-P55GT30 | Panasonic TX-P55GT30 or TX-P55GT30B |
| 60-inch | Panasonic TC-P60GT30 | Panasonic TX-P60GT30 or TX-P60GT30B |
| 65-inch | Panasonic TC-P65GT30 | Panasonic TX-P65GT30 or TX-P65GT30B |
Panasonic ST30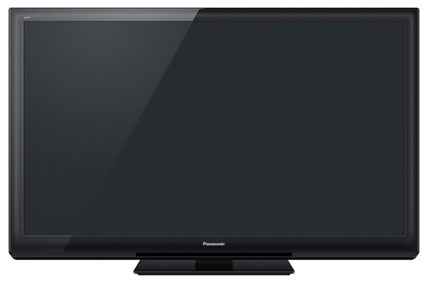 The entry-level Panasonic ST30 series represents the most affordable range of plasma 3DTV sets from the company, but sports a slightly thicker bezel, and is not THX-certified. Six screen sizes are available, ranging from 42 to 65 inches:
| | | |
| --- | --- | --- |
| Screen Size | US Model Number | UK Model Number |
| 42-inch | Panasonic TC-P42ST30 | Panasonic TX-P42ST30 or TX-P42ST30B |
| 46-inch | Panasonic TC-P46ST30 | Panasonic TX-P46ST30 or TX-P46ST30B |
| 50-inch | Panasonic TC-P50ST30 | Panasonic TX-P50ST30 or TX-P50ST30B |
| 55-inch | Panasonic TC-P55ST30 | Panasonic TX-P55ST30 or TX-P55ST30B |
| 60-inch | Panasonic TC-P60ST30 | Panasonic TX-P60ST30 or TX-P60ST30B |
| 65-inch | Panasonic TC-P65ST30 | Panasonic TX-P65ST30 or TX-P65ST30B |