TP Vision, the new company formed by Taiwanese LCD panel manufacturer TPV Technology and Dutch conglomerate Philips to operate the latter's TV business, has launched a new augmented reality (AR) mobile tool to help potential buyers choose a Philips HDTV that has the ideal design and screen size to complement their living room. The app is available initially in the UK, France, Germany and Brazil, with a global rollout in 30 countries and 18 languages coming soon.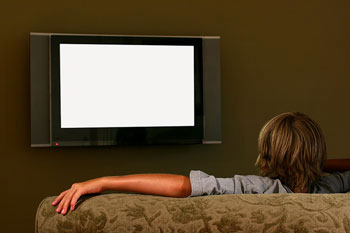 Augmented reality app for choosing Philips TV launched
The move from TP Vision means that British iPhone, iPad and Android mobile device owners who are interested in purchasing a new Philips flat-screen television can now use the "Philips TV Buying Guide" app to visualise how the set would look in their own home, without needing to splash out any money up front. After downloading the free app from Apple iTunes or Google Play onto their mobile devices, users can print out an AR marker which is to be placed where they want the new screen to be. By pointing the app on their smartphones or tablets at the marker, shoppers will be able to see a virtual 3D model of the television in the designated space.
A number of interactive functionalities have been built into the "Philips TV Buying Guide" app. The virtual TV can be wall-mounted or positioned on a table-top stand, as well as inspected 360 degrees by users who can also click on "hotspots" to learn about the television's key features. The screen and Ambilight on the mock rendition can be switched on and off to give an idea of how a real set would look in the user's house. And of course, taking full advantage of the social media capabilities afforded by modern-day gadgets, the app can capture a snapshot of the result, which can then be shared with family and friends.
In addition to presenting a visual mock-up, the new app provides interactive advice on how to arrive at the most suitable Philips HDTV model depending on the potential buyer's needs. Picture quality, screen size, design and budget are criteria that form the basis of the app's recommendations.