Philips has taken its first step towards withdrawing from the TV market by divesting 70% of its television arm into a joint venture with a Chinese manufacturer. The deal was announced as the Dutch corporation reported a 31% decline in net profit for the first quarter of 2011, largely due to continuing losses that plague its TV business.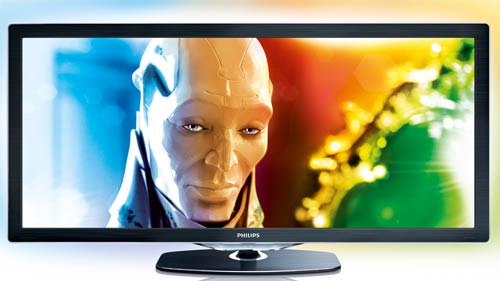 Under the agreement, the majority of Philips' TV division will be taken over by TPV Technology, a TFT-LCD monitor and LCD TV maker which is based in Hong Kong. Philips will retain a 30% stake in the joint venture – essentially relinquishing control of the operation to TPV – with the option of selling its shares in six years' time should it wish to exit the TV business entirely.
The alliance between Philips and TPV Technology is not new. Back in 2005, both companies inked an agreement whereby the former would sell its OEM flat-panel monitor business to the latter, in the process making TPV the largest PC monitor manufacturer in the world. As part of the deal, Philips also outsourced the production of some own-branded computer monitors and flat-screen TVs to TPV, and became a substantial shareholder in the publicly-traded Chinese company.
Philips have not been doing well in the fiercely competitive HDTV market of late. Its TV business posted a loss of 106 million Euros (around £93 million) before interest, taxes and amortisation, perpetuating a trend of flagging sales and declining profits. As a result, the group's net profit for the three months to the 31st of March was dragged down to 138 million Euros (approximately £121 million) from the 201 million Euros (roughly £177 million) reported during the first quarter of last year, representing a 31% annual decrease for the same period.
In a conference call with the media, Frans van Houten, a restructuring expert who took over the helm at Philips as chief executive from the 1st of April, said that the joint venture will help its television operations return to profit, and allow the conglomerate to put more focus on its health and wellbeing products. It will certainly be interesting to see what lies ahead for the Amsterdam-headquartered TV maker who has introduced some innovative picture-enhancing concepts such as Ambilight and HDTVs with CinemaScope 21:9 aspect ratio, and recently joined the passive 3D TV movement.