Still widely regarded by most video enthusiasts as the best flat-screen HDTV ever made despite being discontinued two years ago, the Pioneer Elite series is about to make a comeback, but probably not in a manner that is hoped for. Japanese TV manufacturer Sharp Electronics announced this week that it has secured the licensing rights to market selected new models of its high-end LCD TV displays under Pioneer's "Elite" brand name in the USA and Canada later this year.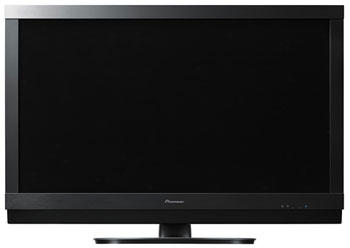 Those who have been following the home cinema scene over the past few years will of course know that the Pioneer Elite flat-panel HDTVs which achieved legendary status were in fact plasma TVs equipped with Kuro technology, not LCD televisions. In their days, the Pioneer Kuro plasmas truly stood heads and shoulders above the competition, especially in the all-important area of black-level performance. It was a dark day indeed for videophiles worldwide when Pioneer withdrew from the television market in 2009 due to the company's inability to turn a profit for its TV business, leaving a void that to a certain extent remains unfilled even as of today.
The collaboration between these two Japan-headquartered corporations is not new. In the final months of its TV operations, Pioneer briefly flirted with liquid-crystal display technology, releasing a Kuro-branded range of LCD TVs fitted with Sharp LCD panels. The forthcoming Elite line is probably a resurrection of the old Pioneer Kuro LCDs, only this time both companies will work together to shift the HDTV sets via Pioneer's network of authorised dealers.
By granting its "Elite" brand license to Sharp, Pioneer hopes to gain a set of high-quality, big-screen LCD televisions to complement its Elite line of high-end Blu-ray players, AV receivers and home theatre speakers. In return, Sharp will be able to expand the distribution of its products to premium salesroom and custom installers. Although details remain sketchy at present, the Sharp Elite series of LCD TV displays is expected to feature the company's proprietary four-subpixel Quattron technology, as well as 3D capabilities.
Source: Sharp USA