At a time when manufacturers are pulling the plug on their audio-visual operations due to intense competition and low margins, Pioneer is making a surprising comeback in the TV market, at least in Europe. Before you get too excited at the prospect of seeing the legendary Kuro plasmas rise from the ashes, the company is only lending its name to third-party television sets which are unlikely to feature any of Pioneer's superb video processing technologies.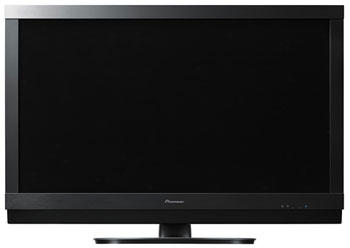 British consumer electronics retailer Dixons Retail today announced that it has signed an exclusive deal with Pioneer, allowing it to "source, develop, produce and sell" Pioneer-branded TVs in certain European markets. The partnership has been developed by Dixons Retail's sourcing business in Hong Kong, and the Pioneer televisions will first be rolled out in specific Nordic countries by the end of December this year, with plans to bring the HDTVs to the UK market through the retailer's Currys and PC World stores at some point in the near future.
Dixons has confirmed to UK-based trade magazine ERT that the Pioneer TVs are full HD 1080p LED TVs equipped with 3D capabilities, three HDMI and three USB ports, as well as Smart TV functionalities and WiFi connectivity. Three screen sizes will be available: 40, 46 and 55 inches, indicating that the underlying LCD panel is of the VA (Vertical Alignment) rather than IPS (In-Plane Switching) variant, which should mean deeper blacks (by LED LCD standards) though narrower viewing angles.
Although this agreement marks the return of Pioneer in these shores with its first TV launch in five years since it got out of the TV-manufacturing business, this is not the first time the Japanese manufacturer has licensed its brand to another company. Back in 2011, Sharp secured the licensing rights to market some of its high-end LCD models using Pioneer's "Elite" brand name in the USA and Canada.
While the Sharp-Pioneer partnership at least involved some collaboration between engineers from both companies, the current one between Dixons Retail and Pioneer is nothing of that sort. Reading between the lines, what's going to happen is that the LED TVs are going to be sourced and assembled at a low cost in the Far East, with the only difference being they'll carry the famous "Pioneer" badge as a marketing ploy. Move along guys, there's no Kuro II to see here.
Source: Dixons Retail