Global shipments of plasma TV sets experienced a huge year-on-year growth in 2010, according to a recent report from California-based market research and consulting firm DisplaySearch. However, LCD TV is expected to remain as the dominant display technology sold worldwide this year, essentially becoming the leading flat-screen choice for consumers wishing to replace their ageing CRT televisions.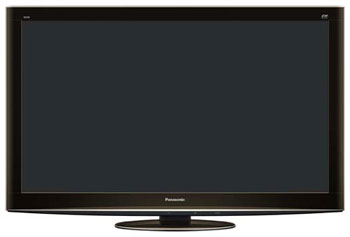 Every three months, DisplaySearch publishes a Quarterly Advanced Global TV Shipment and Forecast Report which gives insight into TV and panel shipments broken down by region, size and brand. Its latest Q4'10 version revealed that plasma television shipments grew 30% Y/Y in 2010, comprehensively reversing the negative trend of -1.5% seen in 2009. Although the report attributed this turnaround to a rise in value-seeking behaviour among consumers who are still affected by the present economic climate, as well as a quicker erosion in plasmas' average selling prices (15%) compared to that for competing LCD televisions (10%), we think that the push towards 3D TV technology played some part too: plasma televisions typically boast a faster pixel response time than LCD-based 3D TVs, which is important in reducing the amount of crosstalk for an engaging 3D viewing experience.
Moving forward though, DisplaySearch predicts that sales of plasma TVs will slow down significantly, and start falling during the second half of 2011 as LCD televisions regain market share for screens below 50 inches in size. In total, LCD TV displays are expected to make up 84% of all televisions shipped globally this year, posting a 13% year-on-year increase from 192 million units in 2010 to nearly 217 million units in 2011, eventually hitting 270 million units by 2014.
Cost premiums for certain advanced technologies on LCD TVs are falling, which in turn boosts penetration rates of these features. For example, more than half of the LCD TV sets (particularly those with screen size exceeding 40″) sold in 2011 will be equipped with LED backlight technology. Similarly, 3D capabilities will be available on 30% of LCD televisions sporting a refresh rate of 100Hz/ 120Hz or more, and this is expected to filter down to even entry-level models within the next few years.