What with all the fuss surrounding 4K TVs and OLED, poor old plasma screen displays seem to have been largely forgotten – or at least by much of the media in any case. But that isn't so with consumers, a large section of whom continue to swear that plasma offers by far the better picture than LCD and other display technologies.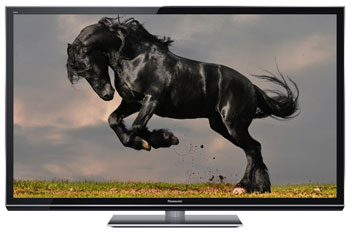 Plasma TVs are still alive and kicking
These sentiments are backed by a fresh report from the research firm Quixel Research, which shows that some areas of the plasma TV market actually showed renewed growth over the last 12 months, with shipments of 60-inch displays and above soaring by almost 70%.
The latest Large Area Display Report (LAD) Market Review shows that revenues in this market rose accordingly by 53%, with plasma TVs accounting for 40% of all HDTV sales in the 40-inch and above category. The last quarter of 2012 saw plasma screen TVs do exceptionally well, with almost 1 million units shipped.
However, it isn't all good news for plasma, as sales between 2011 and 2012 fell by 17% when taking into account all sizes.
Even so, the evidence suggests that there is still a wide appreciation for what many consider to be the superior picture quality of plasma TVs, even if the technology might not be as durable or as 'cool' these days. Plasma technology differs vastly from LCD TVs that use an array of LEDs to illuminate the pixels on screen. Instead, the glass panel on plasma TVs contains over two million tiny cells filled with inert gases, which illuminate in response to an electric current being passed through them. This method of illumination produces much deeper contrast levels and is far better for motion reproduction than LCD displays, although they do suffer from a lack of brightness and a distinctly bulkier chassis.
Tamaryn Pratt, Quixel Research's principal analyst, states that plasma TV is very much alive and kicking, in contrast to reports elsewhere that the technology may be on its last legs.
"There is no doubt that plasma is facing a challenge, but for now it remains very much alive with well-priced models in the 50-inch and 60-inch display range, which saw sales rise by 23% and 18% respectively," claimed Pratt.
However it remains to be seen what the future has in store for plasma television. Will it become a niche market, or will manufacturers eventually shut up shop? Samsung, LG and Panasonic are the only major TV brands that still produce a full range of plasma TVs, although how long the Japanese company will continue to do so is anyone's guess.
Do you still believe in the merits of plasma TV, or have you already been swayed by the promise of 4K and OLED? Let us know your thoughts below!
Source: Quixel Research