Amazon has just thrown down the gauntlet to Netflix by ditching its LoveFilm Instant video streaming service in favour of a merged platform called Prime Instant Video.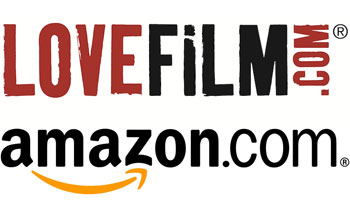 The internet giant has just announced that LoveFilm, known for its hit TV shows like Wall-E, The Walking Dead and The Place Beyond the Pines, is to be merged with its higher-priced subscription service Amazon Prime, which offers users access to a library of 500,000 eBooks as well as unlimited free delivery.
Unfortunately, while existing LoveFilm users will be able to access more content – they're going to have to pay for it. New subscriptions will be offered at £79 a year, though those who sign up before the launch will get it for a special £49 discount price. It's said that existing subscribers of LoveFilm and Amazon Prime will be able to access the new service as soon as it's launched, until such time as their current subscription runs out.
The move will see Prime Instant Video offer a much broader range of content than Netflix, and effectively means that it becomes the UK's biggest content streaming businesses, pushing its rival into second place. Among the content on offer, users will be able to digitally rent or purchase movie titles from its 50,000 strong library, including recent hits like Game of Thrones and Captain Phillips.
Even so, Netflix will still be able to compete on price. Its services start at £5.99 a month, amounting to around £72 a year, which is the same price as Amazon's existing LoveFilm service.
Tim Leslie, Amazon Instant Video's vice president for the UK, made the following statement:
"We've worked hard to offer the best selection of TV shows and movies for Prime Instant Video—in fact, we've more than tripled selection since LOVEFiLM became part of the Amazon family.

"We also added high definition video and introduced apps for popular devices like Xbox One, PlayStation 4, Samsung and Sony TVs and iPads and iPhones. Customers who love movies and TV will love Amazon Prime Instant Video."
Amazon says that Prime Instant Video will be accessible from a wide range of devices, including Smart TVs, smartphones, tablets and of course, the company's own Kindles.