Would you like to extract the best picture quality from your projector, so that you can watch movies in the way that's intended by directors? Imagine feasting your eyes on colours which are so vibrant, skin tones which are so realistic, lush images with plenty of depth, and inky blacks without compromising any shadow detail – all in the comfort of your own home. That's what the whole big-screen experience is all about, right?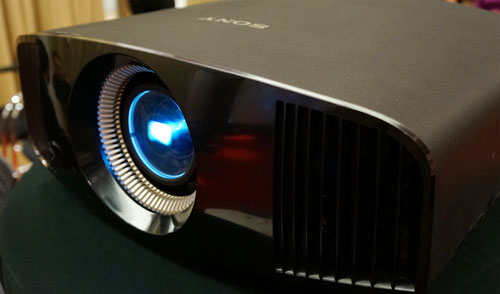 Unfortunately most projectors – even expensive ones costing upwards of £3,000 – are not tuned properly out of the factory. This is because the internal components are sourced from various suppliers and then assembled: if manufacturers want each unit to deliver the same performance, it requires military-grade quality control which would drive the costs up significantly.
While this practice keeps the prices of home cinema projectors as affordable as they can be, it also degrades the picture quality. As a result, colours may look "off", flesh tones overly ruddy or frosty, shadow detail crushed, blacks looking grey instead of black, or the image appearing dull and flat or too bright/ too dim. If you've invested lots in the purchase and installation of your projector and screen, shouldn't you pay a bit more to make sure that you're getting the best performance from your setup?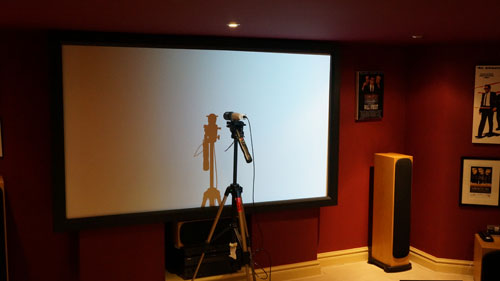 This is where we can help: we offer professional ISF projector calibration services at a reasonable price. Using reference-grade equipments and software, we can calibrate your projector to achieve the very same industry standards implemented on the broadcast monitors on which film directors and colorists look at their work. The benefit? You can now enjoy movies and other programmes safe in the knowledge that what you're watching comes as close as possible to the creator's intent, with maximised contrast, accurate colours and no missing details.
Price
Our baseline charge for a full professional projector calibration is £250, but the price can be lower or higher depending on a number of factors (which projector brand and model, your distance from Manchester where we're based, whether you'd like 3D calibrated, etc.), so please do not hesitate to contact us for a precise quote.
Although our price is not the cheapest among UK calibrators, we believe you get what you pay for. Our rate reflects our experience and knowledge, as well as industry-leading calibration hardware and software to help you extract the best image quality from your projector.
Coverage Area
Our base is in Manchester, but we do travel all over the UK (even as far as London and Scotland) to calibrate, though a small subsidy is required to cover our travel expenses if you're more than an hour's drive away from Manchester. Please get in touch for an exact quotation.
FAQ
1. How much time does your ISF projector calibration service take?
The whole process shouldn't take longer than 2 to 4 hours depending on the projector model, and if 3D calibration is needed.
2. How long do I need to run-in my new projector before getting it calibrated?
We recommend running it in for at least 100 hours to let the lamp stabilise, and to minimise post-calibration drift. Also, 100 hours give you sufficient time to check that your projector is not a lemon so you don't waste money.
3. Will my projector's warranty be voided by the calibration?
No. Most modern home theatre projectors provide calibration controls in their user menu, removing any need to access the service menu.
4. What if I accidentally reset my projector or deleted the calibrated settings?
We will note down the settings after calibration and send them to you in a PDF document later. You can then enter them yourself on your projector if needed to restore it to its calibrated state.
5. What payments do you accept?
We accept payment by cash upon completion of the ISF calibration, or bank transfer beforehand.
Contact Us for A Quote