Sony PlayStation 4 buyers who thought that 3D Blu-ray support was a done deal could be in for a bit of shock when they finally take the wraps off their shiny new console. Contrary to earlier reports, the PS4, just like the Xbox One, will not feature 3D Blu-ray playback when it's launched later this month.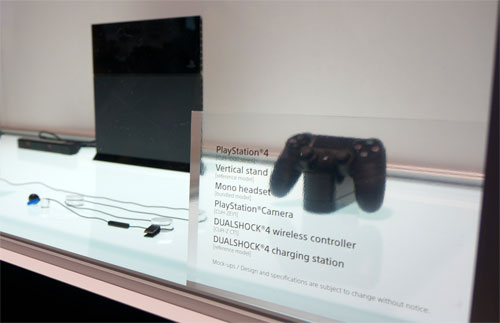 Shortly after it was revealed that Microsoft's next-generation Xbox wouldn't support 3D Blu-rays, numerous websites (including ourselves), were quick to report that the PS4 would carry the feature. After all, 3D Blu-ray support already comes with the old PS3, and with Sony being the main developer of Blu-ray in the first place, few would have expected anything else. Only now, Sony has gone and confirmed that it too really doesn't seem to give a damn about the third dimension.
The lack of 3D Blu-ray support was first spotted by video gaming site The Sixth Axis in a PS4 user guide that's just been posted online. In the guide, Sony confirms that the following discs types will be unsupported by the new console: CD, BD-RE ver.1.0, BD-R/RE XL, Blu-ray 3D or DVDs that have not been finalised.
There of disc types that the console will support though, including: BD-ROM, BD-R/RE (BDAV, BDMV), DVD, DVD-ROM, DVD-R/RW*2 (video mode, VR mode*3) and DVD+R/RW*2.
The report was later confirmed by Sony Worldwide Studio boss Shuhei Yoshida on Twitter, who was asked directly if the PS4 would support 3D Blu-rays at launch. His response: "Not at launch, sorry."
Lack of tri-dimensional support on the Xbox One wasn't that much of a surprise, given that 3D TV in the home has generally been seen as a flop. But with Sony being one of the few brands to consistently advocate the format, its exclusion is a much bigger shock. Sony has previously pushed 3-D very hard, releasing 3D movies, 3D Blu-rays, and 3D-compatible games for the PS3.
At least, there doesn't appear to be any technical reason why the PS4 shouldn't have this feature, and so there's every reason to hope that it could be patched in at a later date – but as to when this might occur, well, we'll just have to wait and see.
Source: The Sixth Axis