Sony's PlayStation 4 (PS4) console has just witnessed the most successful launch of any games console in the UK to date, smashing sales of rival Microsoft's Xbox One by a staggering 100,000 units in the first 48 hours, according to industry analysts MCV.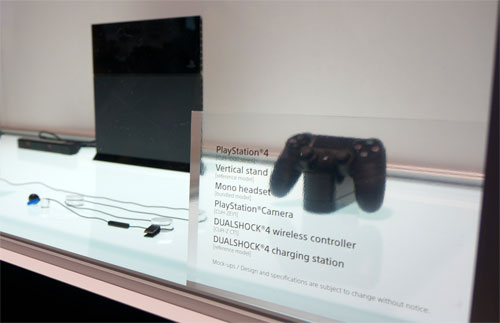 While the Japanese firm is yet to confirm its sales figures, MCV estimates that British consumers have snapped up around 250,000 consoles since the PS4 went on sale this Friday, smashing the record of the country's previous best-selling Sony PSP, which sold 185,000 units during its first week on sale in 2005. Even so, Sony will take far greater satisfaction from the knowledge that PS4 sales have outstripped those of the Xbox One, which sold just 150,000 units over the same period, according to MCV's figures.
That's not to say that the Xbox One's launch has been a complete failure – on the contrary, Microsoft's console has been a runaway success compared to the Nintendo Wii U, which has sold less units than the PS4 and Xbox One combined since its November 2012 launch.
Across the Atlantic though, it looks as if the Xbox One is faring rather better than its counterpart. According to The Independent, which cites analyst firm InfoScout, the Xbox One outsold Sony's console by two-to-one, claiming 61 percent of all console sales during that country's Black Friday sales event, compared to just 30 percent for the PS4.
The Independent notes that Sony's North American sales are being hampered somewhat by both limited availability of the PS4, and Walmart's decision to slash the price of the Xbox 360 console to just $99.
As far as games are concerned, Call of Duty: Ghosts was the biggest selling title over the weekend. InfoScout's data shows that the shoot-em-up outpaced rival titles by some distance to take the number one spot in the UK's all-platform charts, with FIFA 14, Battlefield 4, Killzone Shadow Fall and Assassin's Creed 4: Black Flag making up the top five.
Source: MCV and The Independent