Sony Computer Entertainment (SCE) today announced that its newly launched PlayStation 4 (PS4) next-generation video game console has smashed through global sales figures of 2.1 million units as of the 1st of December. The PS4 was launched in the USA and Canada on the 15th of November, and subsequently on the 29th of November in Europe, Australasia and Latin America. Now available in 32 countries worldwide, 700,000 units of Sony PS4 were sold since launch day in Europe and Australasia, with the UK accounting for 250,000 units.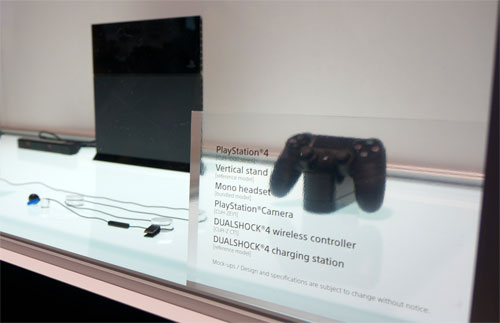 Obviously delighted at the takeup of the PS4, SCE's president and group CEO Andrew House said that the console represented the most successful launch in PlayStation history in North America, which was followed up by incredible reception elsewhere in the world. He revealed that demand remains higher than supply everywhere, but the Japanese manufacturer is working hard to deliver more stock to retailers throughout the festive season to meet consumer demand. He also thanked the PlayStation fans' passion and continuing support.
Owners of the PS4 have taken to the far-reaching social functionalities of the machine like fish to water, as evidenced by widespread use of the Ustream and Twitch live broadcasting, as well as Twitter and Facebook content sharing. The new "SHARE" button on the DualShock 4 wireless controller also proved particularly popular among gamers, with more 6.5 million shares captured.
At this rate, Sony should have no problem of hitting its original target of 5 million PS4s sold by the end of the company's current fiscal year which ends on the 31st of March in 2014. This is in line with most analysts' prediction that the PS4 would outsell the Microsoft Xbox One – certainly in the United Kingdom the former comfortably beat the latter in terms of sales within the first 48 hours of launch by around 100,000 units, becoming the UK's fastest-selling console of all time in the process.