Well-known hifi and home cinema retailer Richer Sounds has announced it's holding a "Battle Of The Big Brand TVs" shootout event in Leicester next weekend, with the intention of showcasing some of the best flat-screen TVs available to buy this year so that potential buyers can make an informed decision. The screens are going to be calibrated by fully qualified professionals to deliver the most accurate images, and – to spice things up – will be pitted against a pair of calibrated Pioneer Kuro plasma televisions, long considered the benchmark in picture quality (mainly because of black-level performance) despite having been discontinued some 4 years ago.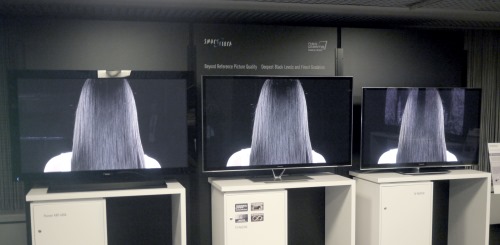 Among the HDTVs on display in a light-controlled environment will be the Panasonic TX-P60ZT65B and TX-P55VT65B plasmas which recently bagged our highest "Reference Level" award, together with the Samsung F8500 PDP (plasma display panel) that gave the Panasonics a good run for their money. They will be up against perhaps the stiffest competition they'll ever face in the form of the legendary Pioneer Kuro PDP-LX6090 and KRP-500A.
A few LED LCD TVs will be present too, including the Panasonic TX-L55WT65B, the Philips 46PFL8007T and the Samsung UE55F8000 – the latter two of which we've reviewed over the past few months. And to top things off, Richer Sounds have made the extra effort to bring in an LG 84LM960V 84-inch 4K TV – complete with native 4K content – to give attendees a glimpse of ultra HD resolution.
All the TVs will be calibrated by respected THX-certified calibrators Julian Scott and Ricky Jennings who have invited HDTVTest to cross-check the results for transparency and accountability purposes. Representatives from Richer Sounds, Panasonic and Samsung, as well as the calibrators themselves will be available to provide hands-on demo and answer questions.
The Richer Sounds "Battle Of The Big Brand TVs" event will take place at The City Rooms listed building in Leicester on Sunday the 26th of May from 10:30am to 5:00pm. Attendance is free, and refreshments will be provided.
Contact: For questions about the event, please call Richer Sounds Leicester on 0333 900 0043, and ask for Tim or Ben.