Roku's turning up the heat in its bid to take centre stage in our living rooms, with the unveiling of its new Roku 3 media hub that gives users an intuitive new content navigation experience.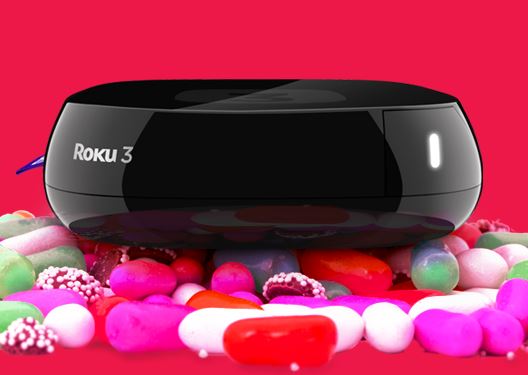 Roku 3 launches with faster processor to take on Apple TV
Roku 3 is decidedly different from the older variety of Roku streaming boxes that organised its 750+ channels into a single, linear menu on the home scree, keeping the channel store separated. Instead, the new interface combines both installed channels and the store into an integrated menu, giving users more options directly from the home screen. It displays nine channels on the home screen at any one time, as opposed to just five channels before, with new channels accessible at the click of a button allowing viewers to whizz through their options in record time. Meanwhile, the interface now integrates details of highlighted channels given via a paneled interface, doing away with the need to access a new screen to learn more.
From the new interface users will also be able to access media from a variety of sources, including popular apps such as Amazon VOD, Netflix and Spotify. In addition, the multi-service integration means that users can view all of the options for buying, renting and watching videos. Finally, Roku 3 will also support themes for the first time, with five default options available for users to customize their interface.
Aside from the new interface, Roku 3 doesn't offer a great deal more content wise than what the Roku 2 XS already provides. However it does at least come with all the advanced features of its predecessor, including 1080p video output and a motion-sensitive remote control, plus a more powerful processor that makes it five times faster than the old Roku 2 XS. The wireless has also been given an upgrade, with the new box now supporting dual-band Wi-Fi, while for those who have an Android or iOS device, it's also possible to download a separate app and use it as a second screen/remote control.
One last new feature is the new private listening function – simply plug in your headphones into the remote and you'll be able to listen to whatever's playing on the Roku without disturbing anyone else. The TV volume automatically goes into mute when the headphones are plugged in, with the remote acting as the volume control for whoever's wearing them.
The Roku 3 is available to buy now from both Roku's online store and Amazon.com, priced at $99 (about £65).
Source: Roku Blog