British Sky Broadcasting (BSkyB) is stepping up its efforts to bring NOW TV to as many homes as it possibly can, launching its service onto Roku devices and in the process, bringing live Sky Movies to users without a long-term contract or dish for the first time.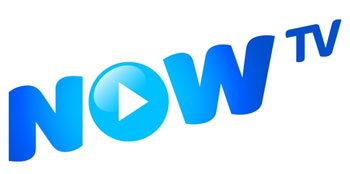 Roku LT & 2 XS streaming boxes get NOW TV with Sky Movies
NOW TV was first rolled out on PCs, Android and iOS devices, and has since expanded to include the recently launched YouView set-top box, but up until now it hasn't featured the ability to watch Sky Movies live, offering on-demand services only.
It's likely that NOW TV's appearance on Roku, ahead of dozens of other Smart TV devices, has to do with the financial stake BSkyB purchased in the company earlier this summer, when Rupert Murdoch's News Corp. backed the company with a reported $45 million (around £28 million) investment.
Roku remains something of an unknown quantity in the UK, having only launched its devices in the country for the first time earlier this year. However, the brand is well established among US consumers, and now, with the arrival of NOW TV it represents one of the most cost-effective ways of viewing Sky content on TV, with prices starting at just £49 for its low cost LT model (720p WiFi only). Roku's high-end 2 XS (1080p Wi-Fi and Ethernet) streaming player meanwhile, is available for an affordable £99.
Through NOW TV, Sky is offering up to 20 movie premieres each month plus a selection of back catalogue films, for a regular subscription fee of just £15 a month. This might be more expensive than rivals such as Netflix and LoveFilm, but the advantage is that NOW TV often gets its hands on newer titles first, thanks to Sky's exclusive deals with Hollywood studios.
It's not only movies that NOW TV viewers have to look forward to either. The digital satellite television broadcaster says that it will soon be rolling out programmes from its Sky Sports channels on NOW TV as well, including live action from the Barclays Premier League, Engalnd Test Cricket and Formula 1 racing, together with additional content from its entertainment channels.
The question remains though – do viewers see NOW TV as an enticing alternative to a full Sky subscription or a rival service like Netflix, or is its £15 a month price tag still too prohibitive? Let us know what you think below.