US-based digital media management company Rovi Corporation this month announced that it has signed up some major players to develop interactive advertising campaigns to run on the Rovi Advertising Network, which is part of the firm's Smart TV advertising programme. Some of the illustrious brands that have signed up to develop these ad campaigns through the programme in the United Kingdom are telecommunications giant BT, sports and betting firm Ladbrokes, and automotive giant Honda.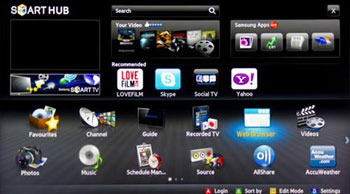 Rovi signs up Honda, BT & Ladbrokes for Smart TV ad network
The companies will join British entertainment and broadcasting firm Channel 4, which was one of the first in the UK to sign up to the Rovi Smart TV Advertising programme. With so many different platforms and devices used by consumers these days, the project was designed to explore the best way in which to reach consumers for advertisers. Through this programme, advertisers and companies can make use of valuable features and benefits to ensure that they reach a wider audience, as well as capture their target audience easily by using advanced technologies such as in-depth multimedia graphics and videos as part of their campaigns.
Jon Hewson, advertising business director for the EMEA (Europe, Middle East and Africa) region at Rovi Corporation, said that advertisers in the UK are now finding that Smart TV is a very "serious proposition", which is why many are becoming more interested in testing their advertising success via this platform. He added that a number of major corporations and businesses are in talks with Rovi to discuss how they could boost their advertising via internet-connected HDTV displays, and engage their audience more easily and creatively.
Commenting on the company's decision to sign up to the program, Honda UK's marketing chief Martin Moll said that the firm is always looking for new ways to connect with consumers, and this was an opportunity that the Smart TV Advertising Programme offered.