Samsung has made good on its promise to follow up the launch of its flagship 85-inch S9 Series Ultra HD (4K) TV with a bunch of smaller sizes, announcing the coming launch of 55-inch and 65-inch models this June.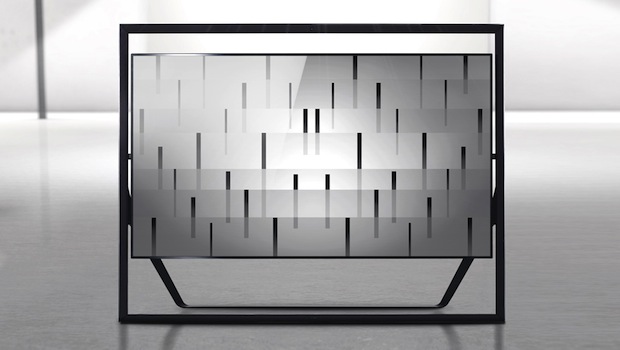 Samsung to launch 55in & 65in S9 4K Ultra HD TVs in June
Samsung said that the TVs would debut in South Korea this summer before a worldwide release later this year. The exact release data and pricing is yet to be confirmed, but its safe to say that the models should be far cheaper than the £35,000 85-inch Samsung S9, which went on sale in the UK earlier this month exclusively in Selfridges.
If, as expected, Samsung's smaller models are significantly cheaper, the move will put it in direct competition with Japan's Sony, which has penciled in a June release date for its own mid-sized Bravia X9 4K TVs. With Sony pricing its 55-inch and 65-inch models at £4,000 and £6,000 respectively, we'd imagine that Samsung has little option but to follow suit with similar prices. In other words, they'll still be right up their in the premium price category for sure, but at the same time they'll be in the affordability zone for anyone's whose desperate to get their hands on one.
Feature-wise, Samsung's 55 and 65-inch models ooze much of the same technology as their larger cousin, including Samsung's Micro Dimming Ultimate LED Lighting, plus the promise of future compatibility with upcoming UHD broadcast and transmission standards through its Smart Evolution Kit, ensuring that they won't become obsolete for quite some time (until 8K takes over at least :) ).
Bearing in mind the scarcity of 4K content at the moment, the S9's come with the ability to upscale HD and Full-HD to the promised land of 4K quality pictures. Meanwhile, other prominent specs include a quad-core processor residing under the hood, 120 watt, 3-way, 2.2 channel sound audio, and Samsung's trademark Precision Black Pro and Ultimate Dimming control technology.
As mentioned before, no word yet on a UK release date, though it's not unreasonable to think that they should arrive on these shores soon – certainly well before the Christmas period in any case.
So now that 4K's become affordable, are you planning to upscale soon? And more importantly, will it be with Samsung or with Sony? Let us know in the comments section below.