Korean television manufacturer Samsung is in the process of developing bezel-less LED LCD TVs which are scheduled to be released around late 2012 or early 2013, if an unconfirmed rumour is to be believed.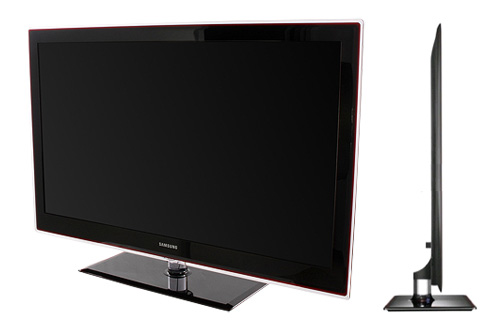 Samsung developing bezelless LED TVs for 2012/2013 launch
Having received an anonymous tip, the online website of British consumer electronics magazine Stuff this week reported that Samsung is planning to do away with bezels on its televisions altogether, as the Seoul-based conglomerate seeks to further enhance its offerings' aesthetic appeal that has propelled the company to the top of an extremely competitive TV market.
In recent years we have seen the physical design of an HDTV play an important role in determining its popularity among consumers. Samsung was probably the first company to pick up on this in a big fashion – its meteoric rise to become the world's number one TV brand was probably due in no small part to substantial investment of R&D (research and development) and marketing resources in its range of super-slim edge LED LCD TVs, so much so that at one point the term "LED TV" was synonymous with Samsung.
And lately, the technology giant has been shrinking the bezels on its HDTVs – 2011's flagship D8000 series of LED-sidelit LCD televisions sported one that is only 8mm thick – so the logical next step is to eradicate them to achieve a zero-bezel appearance. To achieve this (as well as lay claim to the thinnest television ever), the Korean TV maker will put all the tuner(s), video processing circuitry and connections in an external box separate from the screen, akin to what Pioneer and Philips have done with their respective Kuro KRP and Essence lines. Samsung itself had briefly flirted with the "separate tuner/processing/input ports from screen" design ethos back in 2010, when it incorporated these elements inside the table-top stand of the then-flagship C9000 LED TV, instead of within the panel's chassis.
Source: Stuff.tv