Samsung Electronics are gearing up to equip even their midrange and entry-level HDTVs – such as the upcoming D7000 and D6500 series of LED-backlit LCD TVs – with 3D TV capabilities and "Smart TV" functionalities, as both features (especially the latter) are expected to be in high demand among consumers looking to purchase a flat-screen television in 2011. Samsung's new HDTV range will also be sculpted in line with their cutting-edge design philosophy, which has undoubtedly been integral to the company's rise to prominence as the world's leading TV brand.
Samsung D7000 Series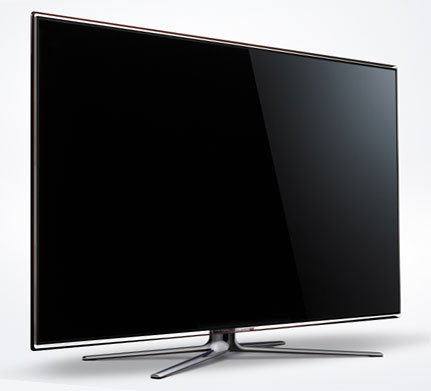 One rung down from the high-end D8000 series, the Samsung D7000 range of LED TVs is blessed with all the features found on the D8000 (including 200Hz/ 240Hz motion and "Smart Hub" internet-connected platform with unrestricted web browsing) except for the "Micro Dimming Plus" pseudo-local-dimming LED backlighting technology, and the touchscreen remote. While still 0.2″ thin, the D7000's bezel is moulded using Samsung's Touch of Colour design (black bezel framed by a transparent edge with a tint of red).
With the most popular model expected to be the Samsung 40-inch LED TV, the D7000 also comes in the three other screen sizes (just like the D8000):
| | | |
| --- | --- | --- |
| Screen Size | US Model Number | UK & Europe Model Number |
| 40-inch | UN40D7000 | UE40D7000 |
| 46-inch | UN46D7000 | UE46D7000 |
| 55-inch | UN55D7000 | UE55D7000 |
| 65-inch | UN65D7000 | UE65D7000 |
Samsung D6400/ D6500 Series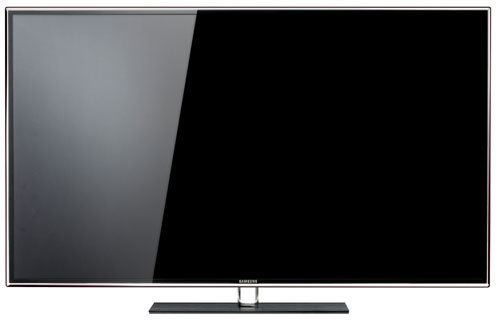 The entry-level Samsung D6400 (or D6500 in the UK and Europe) series of 3D-capable LED LCD TVs has a slightly thicker bezel, only 120Hz/ 100Hz motion, and no "Micro Dimming Plus" technology, touch-screen remote nor full-fledged internet browser. Pricing and availability in the United Kingdom will probably be announced at the company's official UK press conference.
Although 3D technology got off to a slow start in 2010, the Korean TV manufacturer believes 3D TV sales will pick up this year due to increased availability of extra-dimensional content such as 3D Blu-ray movies, 3D games and also 3D channels. To help the public get on the 3-dimensional bandwagon amid these economically difficult times, Samsung has pledged to slash the cost of buying a functional set of 3D home cinema system (including 3D television, 3D Blu-ray player, 3D glasses and content) by more than 65% this year.