Although a sizable number of 55-inch OLED TV prototypes were on display in Samsung's booth at IFA 2012, it turned out that two units of the highly desirable flat-screen televisions had gone missing earlier en route to the Berlin consumer electronics trade show.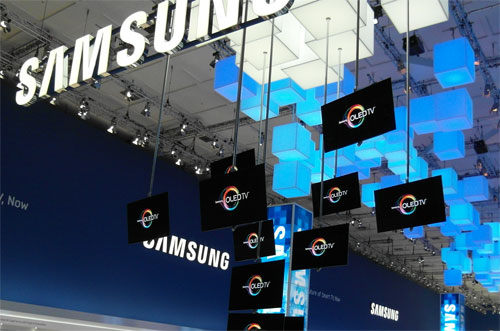 Two Samsung ES9500 OLED TVs go AWOL on way to IFA
Samsung said that the pair of OLED TVs disappeared some time between the 21st and 28th of August from an undetermined last known location. The Korean manufacturer reported the incident to local police authorities who are currently investigating the matter.
Despite this loss, the company still managed to put out twenty units of OLED televisions (labelled as the ES9500 series) at the trade fair. As expected, the blacks, colours and viewing angles on these sets were supremely good, due to the self-illuminating characteristics of organic light-emitting diode technology.
Considering that Samsung's cross-town rival LG Electronics is also peddling its own 55″ OLED display at IFA, it's only natural for attendees (us included) to compare the differences between the two. Samsung's is equipped with active-shutter 3D technology, whereas LG's uses passive 3D which delivers a flicker-free tri-dimensional image at the expense of vertical 3D resolution.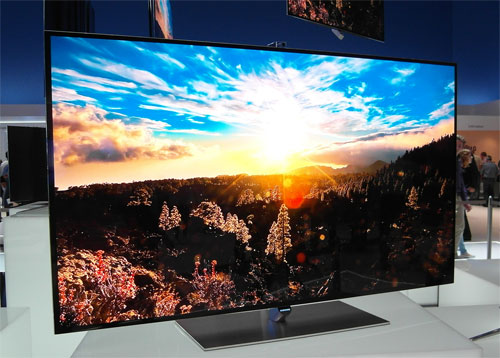 The Samsung 55ES9500 features a webcam/microphone unit on top of the panel, which is retractable although this has to be done manually rather than via a click on the remote. From what we've seen, the LG OLED's chassis is slimmer (only 4mm thick), and has a less prototype-y look about it (read: it's closer to being a production model).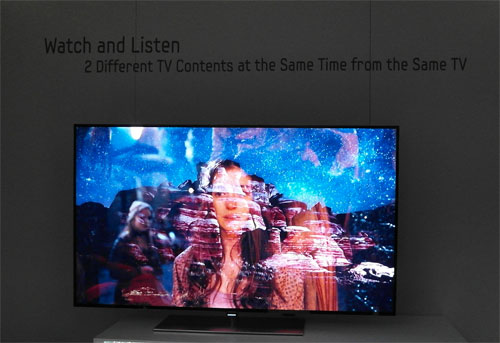 We also had a go at the Multi View functionality on the Samsung ES9500, which allows two viewers to enjoy two separate programmes – essentially one show stacked on top of another – on the same TV simultaneously without the need for split-screen. It worked wonderfully well: we were particularly impressed by the toggle button on the active-shutter glasses' left temple arm, which lets us switch from one show to the other conveniently; as well as the wireless audio transmitted to the integrated earphones.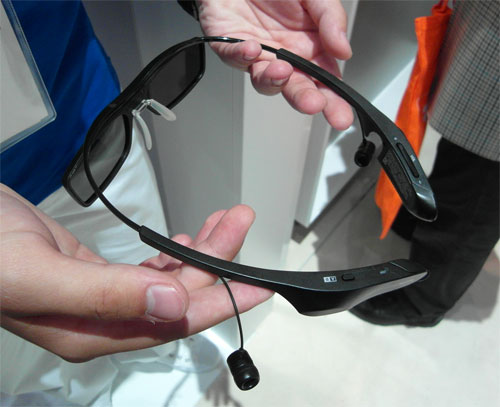 A Samsung spokesperson told us that the ES9500 OLED TV is only going to be released initially in the company's homeland of South Korea, where its reception among the public will be assessed before proceeding with a global rollout. This suggests that it's unlikely we'll see these awesome displays in the UK until next year (unless the missing pair somehow turns up on the streets of Liverpool).