For a company that's probably more well-known for its ultra-thin LED LCD TVs, Samsung is surprisingly effusive about its 2013 range of plasma TVs this year. In the past, the South Korean TV manufacturer has either deliberately or subconsciously let its plasmas take a backseat to its LED TV products in terms of promotion and marketing, but in a press release that was sent out today, Samsung declared that its new F8500 flagship plasma "offers the ultimate in picture quality with the deepest blacks and the brightest picture available".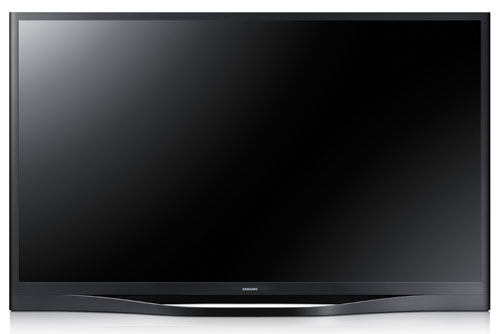 Samsung espouses plasma TV with PS51F8500 & PS64F8500 (F8500) launch
The company even went so far as to claim that the F8500s are capable of delivering a black-level performance that's 8 times better than regular LED LCD televisions without lagging behind in top-end luminance. Have we missed a memo? Isn't plasma display panel (PDP) technology supposed to be on its way out?
In the UK, two screen sizes are available: the 51-inch Samsung PS51F8500, and the 64-inch PS64F8500. If our experience with previous Samsung PDPs are anything to go by, the larger Samsung PS64F8500 would exhibit deeper blacks and less image retention than its smaller sibling, and so should be the model of choice for discerning video enthusiasts.
To achieve improved black levels, Samsung has implemented its proprietary Deep Black Algorithm and Real Black Pro II on both F8500 models. The 51F8500 and 64F8500 are blessed with HEVC high-compression video codec support, which allows higher quality content to be transmitted using lower bandwidth.
The Samsung F8500's design also deserves a mention. The Seoul-headquartered firm claims the entire chassis is sculpted from one single piece of metal (Samsung calls it "One Body Form"), which is accented by dark titan metallic finish, ultra-thin bezel, gently curved lines and a uniquely-shaped integrated stand.
Other notable features include a quad-core processor, Samsung's revamped Smart Hub internet-connected platform, S-Recommendation content suggestion engine, voice and gesture controls, as well as a Smart Evolution slot that allows the PS51F8500 and PS64F8500 to be upgraded with next year's Smart TV apps and features when the time comes. We'll keep you updated on the price and availability as we learn more at Samsung's show booth this week.