The back-and-forth one-up contest between the active and passive 3D TV camps is showing no sign of abating any time soon. Having seen an LG Cinema 3D LED LCD model scoop up a "Full HD 3D" certification from German technical-scientific association VDE last month, Korean TV maker Samsung moved swiftly to announce this week that its UE46D8000 active-shutter 3DTV has been awarded with a unique "Full HD 3D tested" and "3D tested" certificate from one of the best-known certification facilities in Europe, TÜV Rheinland. A number of different analyses – including contrast, crosstalk, and 2D picture quality in accordance with VESA or ISO standards – were covered by the certification.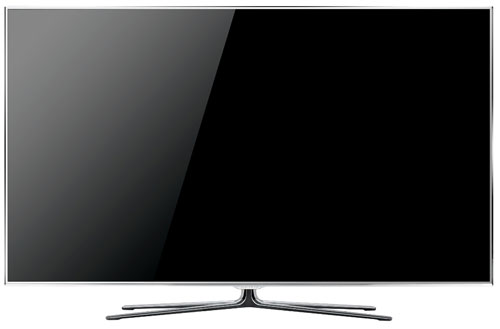 Samsung UE46D8000 active 3DTV is certified as "Full HD 3D"
3DTVs that are deemed to provide complete tri-dimensional experiences for viewers following the necessary testing procedures will be allowed to carry the Cologne-headquartered organisation's "Full HD 3D tested" and "3D tested" logos. This is the first time that a 3D-capable HDTV has been tested for such a wide range of 3D qualities at the same time, giving Samsung the honour of being the inaugural recipient of these certificates. The firm claims that most other 3DTV certifications are based only on a limited selection of features.
Yoon-Soon Ahn, R&D (Research and Development) vice president at Samsung Electronics, said that the Seoul-based company is very pleased at the award for its 46-inch D8000 LED TV. He elaborated that the certification institute is a highly respected one, and that being certified by TÜV Rheinland demonstrates Samsung's commitment to providing users with the best full HD 3D TV viewing experience by delivering 1080p images to each eye.
TÜV Rheinland global sales and marketing vice president Lutz Lehmann said that it has become increasingly important for certification institutes and TV manufacturers around the world to ensure that consumers receive accurate information when it comes to new display technologies. He hoped that the organisation's global reputation and independent certification process will help 3D technology gain a high level of acceptance worldwide.