Korean manufacturers Samsung and LG Electronics are maintaining their dominance of the emerging 4K ultra high-definition (UHD) TV niche, accounting for just over 50 percent of all global shipments at the end of the third quarter this year, according to market watcher DisplaySearch's Quarterly Global TV Shipment and Forecast Report.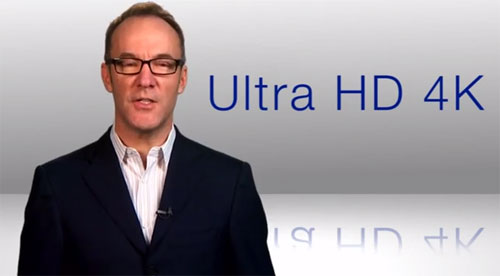 Their dominance comes at a time when 4K TVs is accelerating rapidly. Although they've been on the market for several years now, 4K television shipments rose by a massive 500 percent year-on-year in Q3. In total, over 3 million units were shipped in the quarter, with total shipments for the year reaching some 6.4 million units.
Much of this growth is taking place in China, which accounted for over 60 percent of all 4K TV shipments in the quarter. 4K's popularity in the Middle Kingdom was also evidenced by the fact the segment makes up some 13 percent of all TV shipments in the country, compared to just six percent in Western Europe.
What's more surprising is that Chinese brands aren't faring quite as well as one might expect on their home turf. Local manufacturers can compete fiercely when it comes to prices, but Samsung has aggressively stepped up its own efforts and is currently the leading 4KTV producer in China.
It's a situation that's reflected globally too, as Samsung remains the world's leading Ultra HD TV maker by some distance. The company accounted for 36 percent of all 4K telly shipments in the third quarter, well ahead of second place LG's 15 percent. China's Hisense comes in third with 10 percent of all shipments, while Japan's Sony has slipped to fourth place, with just 7 percent of 4K shipments.
DisplaySearch said 4K's growth is a reflection of "broad resiliency" in the television business this year, with most regions enjoying solid growth. North America was the best performing region overall with LCD TV growth exceeding 12 percent year-on-year for the quarter, while China came in second with 9 percent growth.
"Consumption for primary TVs is entering a renewed replacement cycle in some key regions, while adoption of larger screens and 4K and other higher resolutions will keep consumers upgrading," said Paul Gagnon, director of global TV research at DisplaySearch.
Source: DisplaySearch