It has been revealed that Samsung is in the midst of signing a deal with California-headquartered search engine giant Google, which could result in the production of a Google-powered HDTV display from the Korean manufacturer. According to Samsung's president of digital media business Boo-Keun Yoon, the talks have now reached their final stages.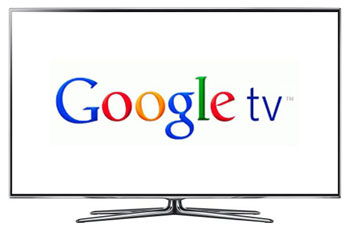 Samsung may unveil Google-powered OLED TV at CES 2012
There is a possibility that Samsung may even showcase the Google TV at the Consumer Electronics Show (CES) 2012 in Las Vegas, although there has been no confirmation of this as yet. According to reports, the Google TV interface is set to grace the rumoured 55-inch OLED TV from Samsung, which many believe will be showcased at the ever-popular trade show.
Of course, it may not be all plain sailing for Google or Samsung once the deal has been signed and sealed – officials from Logitech recently admitted that its own decision to go with the Google TV platform was a "big mistake" that resulted in tens of millions of pounds in losses. The PC and gadget peripherals manufacturer was the first to partner with Google on the latter's television platform, but decided to abandon it due to what were described as crippling losses.
However, some believe that whilst Google TV has not seen anywhere near the level of success as its other ventures, most notably the Android Operating System, things could change for the better next year, as more and more people seem to be embracing the chance to enjoy the benefits of an internet-connected smart TV in the living room. Another plus point for Google with this particular venture is that it is partnering with a high-profile brand like Samsung, which is bound to make a big difference to its adoption among consumers.