Samsung has announced its US plasma TV lineup for 2014, and it appears that the hotly anticipated H7000 series – originally slated for release during this summer – has been axed. The Samsung F8500 PDP (plasma display panel) will carry on selling in 2014 as the company's high-end plasma offering.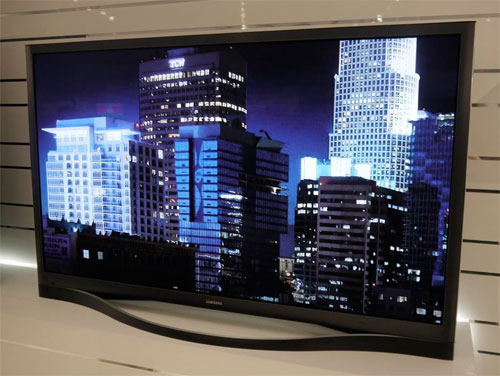 The information came from the HD Guru blog run by veteran industry expert Gary Merson, and has been confirmed by our friend Robert Zohn at Value Electronics, just hours after we published our review of the PN64H5000, Samsung's solitary new plasma for the year ahead. Our sources in the retail sector have suggested that the same (no H7000 plasma; F8500 to continue) will apply to the UK and Europe too.
While Samsung stopped short of following in Panasonic's footsteps of completely shutting down its plasma panel operations, surely the end is not far away. The signs were already there at the Consumer Electronics Show (CES) 2014 in Las Vegas back in January, where the Korean manufacturer didn't even exhibit a single plasma television.
Then, Samsung's officials said that they would release several new plasma TVs in mid-2014, the most intriguing of which is a 7 Series PDP that offers similar picture quality to 2013's excellent F8500 plasma, but with some superfluous features shedded. We had niggling doubts whether Samsung would follow through on its promise; now it turns out that the H7000 plasma will never see the light of day.
Though it pains us to say as video enthusiasts, Samsung's decision makes perfect business sense. The South Korean TV brand is betting big on ultra high-definition (UHD) and curved displays, and flat-screen plasmas which are almost impossible to be made in 4K guise are the direct antithesis of the company's vision. We predict that Samsung will pull the plug on its PDP division in 2015, perhaps even as early as late-2014. The future is 4K Ultra HD, and unfortunately there's just no place for plasma.