The intense rivalry between South Korean conglomerates LG and Samsung Electronics shows no sign of abating. Less than 48 hours after the former announced the launch of the first 55-inch curved OLED TV available to buy in Europe, Samsung has responded with a similar statement outlining the rollout of its own S9C bendy 55-incher for European markets.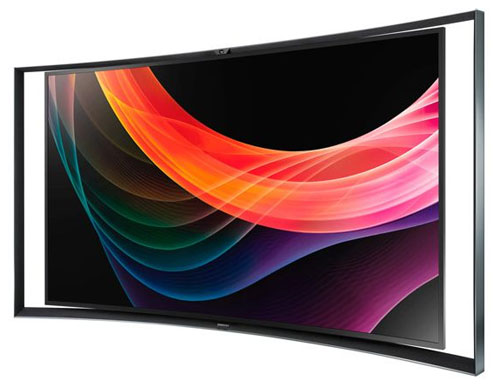 Samsung's curved OLED TV is already on sale in the company's homeland of South Korea as well as in the USA, but until today we haven't heard anything regarding the release of this superb HDTV – lauded as delivering the "best picture ever" by CNET's David Katzmaier – on these shores. Now the world's largest television manufacturer has given us some concrete dates of when European and British consumers can get their hands on these next-generation televisions.
As is the case with the LG 55EA980V, Germany will be the first country to receive the Samsung KE55S9C curved OLED display as soon as tomorrow, whereas a release date of 5th September has been set for the United Kingdom. Italy, France, The Netherlands and Austria are other European nations penned for a gradual European rollout.
Interestingly, Samsung UK did not disclose any pricing detail in its press release (we've reached out to them for clarification), but the KE55S9C is priced at €7999 in other European countries, which leads us to speculate that the UK price will be £7999. Perhaps even more interesting is that Samsung's price undercuts the LG 55EA980V (that carries a €8999 price tag when it goes on sale in Germany this week) by a good €1000, which may tempt potential buyers away from LG's offering.
Other key differences between Samsung's and LG's curved OLED TVs are the pixel structure ("true" RGB vs WRGB) and 3D display technology (active-shutter glasses vs passive 3D). Because of its active 3D capabilities, the Samsung 55S9C can send two separate full HD images to two different viewers simultaneously with corresponding audio, a function dubbed "Multi View" by the company. Samsung's active 3D eyewear features integrated stereo speakers and a button that allows users to switch between the two sources without needing to change glasses.
Source: Yonhap News Agency