A Samsung production facility in South Korea was hit by power outage last week, causing temporary disruption to the manufacturing of LCD panels. These screens are used in PC monitors and HDTV displays made not only by Samsung, but also other manufacturers who source them from the Korean conglomerate.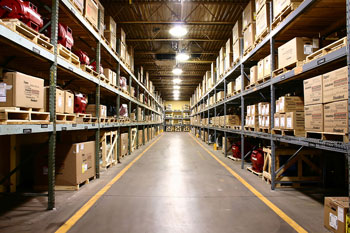 Samsung LCD production disrupted by 11-min power outage
The power failure struck the Samsung factory in the city of Asan (located 95km south of Seoul) at around 21:05 on Thursday last week, apparently due to human error at a nearby electricity substation. Even though electricity was restored after only eleven minutes, and several key facilities were protected by an uninterruptible power supply (UPS), damage had already been done.
According to Samsung Display (the Seoul-headquartered corporation's flat-screen manufacturing arm), the power cut affected four LCD production lines which had to be briefly suspended, potentially rendering a significant proportion of unfinished panels unusable. A Samsung spokesman claimed that the financial damage could reach "several tens of billions of won" (in excess of £5 million).
However, industry analysts had been quick to allay fears that the short disruption would have a severe impact on either Samsung's LCD panel output, or the prices of LCD TVs worldwide (since consumer demand remains weak anyway). The company said it is still trying to restore certain facilities impacted by the power failure, as well as calculate the total losses incurred.
Source: Wall Street Journal