Samsung Electronics remains the number one TV brand in the USA in terms of both unit sales and revenue, according to the latest data released by market research firm NPD Group. For the first four months of 2011, the Korean HDTV manufacturer also led the field in the subcategories of LED-backlit LCD television, internet-enabled TV (IETV) model, 3D TV, and for the first time, plasma panel display.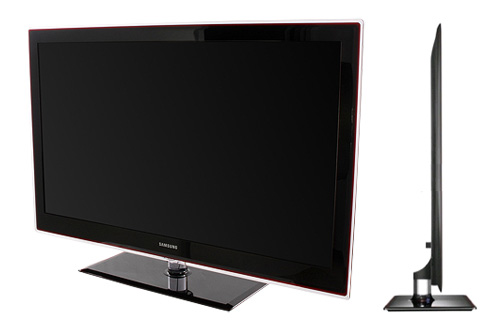 NPD's sell-through data collected between the period from January to April 2011 indicated that 41.3% of all plasma TV sets sold in the US carried the Samsung brand, representing a 2.8-percentage-point improvement in market share over the same period last year. In revenue terms, the Seoul-based TV maker captured 45.2% of the plasma market share, establishing it as the undisputed leader in America. This year, the consumer electronics giant launched nineteen plasma television models across eight product ranges (its broadest yet).
Bolstered by its new Smart Hub internet-connected portal as well as Samsung Apps (purportedly the first dedicated TV app store in the world), the company also reigned the American Smart TV market with a market share of 48.1% in terms of units sold during the first four months of this year. Samsung also accounted for more than half (51.1% to be precise) of 3DTV unit sales in the USA from January to April 2011 based on NPD's figures.
Having dominated these individual categories, it's hard to imagine Samsung not being the top-selling TV brand overall in the US throughout this period. Indeed, the manufacturer secured almost one quarter (24.9%) of flat-panel television unit sales, and 34.7% of revenue market share. Obviously pleased with the popularity of the company's HDTV products, Samsung USA's senior VP (vice president) of Home Entertainment John Revie said that consumers have placed their trust in the Samsung brand to deliver elegant styling, advanced technology and cutting-edge picture quality to satisfy their home entertainment needs.