Samsung was the leading TV brand for both CCFL (cold-cathode fluorescent lamp) and LED (light-emitting diode) LCD TVs shipped worldwide in February 2011, according to market research and consulting firm Displaybank. However, overall global flat-screen television shipments are expected to miss the combined targets set by HDTV manufacturers for the first quarter of this year, due in part to sluggish demand from developed North American and European markets.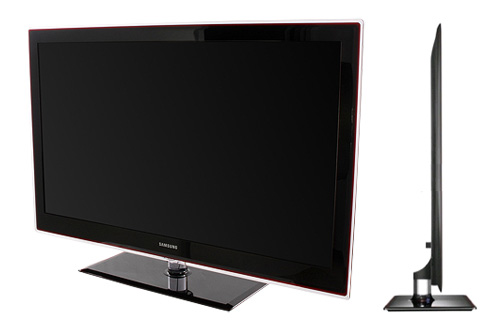 Every month, Displaybank (which is based in the same country as Samsung Electronics) updates its Monthly FPD TV Shipment Data report which provides insight into the worldwide shipment trends of flat-panel televisions from month to month. The company predicts that flat-screen TV shipments will grow 6% year-on-year globally during the first quarter of 2011 (Q1'11) to 48 million units, of which 44 million will be LCD TV displays, and 4 million plasma panels. This is around 10% to 15% lower than the combined total forecasted in various TV makers' business plans at the beginning of the year.
Zooming into the numbers for February this year alone, LCD technology's dominance over PDP is even more apparent: the former display type took 90.9% of shipment share (versus 9.1% for the latter), although on the whole shipment of flat-panel televisions declined 32.5% month-on-month to 12.8 million units as a result of the Chinese Lunar New Year festive holidays that led to a decreased number of production days.
Korean conglomerate Samsung Electronics led the field in terms of LCD TV shipments for February 2011, be them CCFL or LED-backlit. The corporation captured 20.5% of the conventional LCD television market share, followed by cross-town rival LG Electronics (15.8%) and Japanese competitor Sony (9.2%). The Seoul-headquartered manufacturer also took home the biggest cut (25%) of the LED TV market, with LG and Sharp coming in at second (14.9%) and third (13.5%) respectively.
The penetration ratio of LED backlighting technology among LCD TVs is still experiencing healthy growth, and should hit 32% for Q1'11. Many TV brands are increasing the proportion of LED LCD televisions sold, such as US-based maker Vizio whose 52.7% of all flat-screen HDTVs shipped are equipped with LED backlight.