Recently released figures relating to global shipments of flat-screen televisions throughout 2011 have shown that Korean manufacturers are maintaining their lead, whereas shipments amongst Japanese firms seem to be stagnating. Based on their domestic market, China-based technology companies were said to have done well according to the latest "Monthly FPD TV Shipment Data" report published by market research firm Displaybank.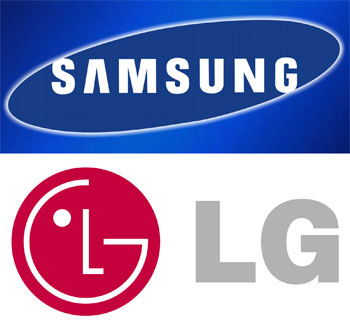 Korean firms Samsung & LG top 2011 flat-panel TV shipment
Samsung Electronics ranked first having captured 20% of the overall flat-panel television (LCD and plasma combined) market share, followed by LG and Sony with market shares of 13% and 9% respectively. When it comes to LCD TVs, these brands took the top three spots in the same order as well, each shipping more than 20 million units in 2011. Samsung saw its LCD TV shipments increase by 12%, while LG's grew by 6%. Sony, on the other hand, experienced 6% of negative growth.
The data also highlighted the significant progress made by Chinese companies last year, with the top six companies in China – namely Haier, Changhong, Hisense, TCL, Konka and Skyworth – recording an average growth of 34%. TCL is reported to have seen particular improvement, with a year-on-year increase of 75%.
In terms of plasma display panel (PDP) shipments over the course of last year, Japanese TV manufacturer Panasonic managed to hang on to top spot with 5.7 million units shipped, despite suffering negative growth of 20% compared to 2010. Seoul-based conglomerate Samsung is closing the gap with plasma television shipments of 5.2 million units through 2011 (representing an annual growth of 4%), while its cross-town rival LG Electronics came in third with 4.3 million units.
Based on these numbers, Displaybank made some forecasts on the flat-panel HDTV shipment levels over this coming year. The growth among companies based in China is expected to continue over the course of 2012 according to the report, but Korean firms should still be able to keep their noses in front. Japanese TV makers may, however, suffer as a result of competition in the global television market, the report predicted.