Global television markets continued to struggle throughout the second quarter of this year, with total worldwide shipments falling to just 51.6 million units, down 8% on the total number of shipments during Q2 of 2011. However, Korean manufacturers Samsung and LG Electronics have done relatively well in this period, successfully boosting their revenue shares even in the face of declining flat-screen TV shipments.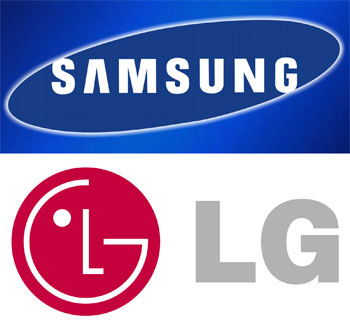 Samsung & LG prosper despite falling worldwide TV shipments
The new data, just released by industry research firm NPD DisplaySearch, also showed that LCD TVs continue to dominate the industry, accounting for an 85.5% share of the market, compared to just 8.4% for CRT (cathode ray) TVs and 6.1% for plasma televisions.
But the most pressing statistic for the industry is that which illustrates the continuing decline of TV shipments across all markets, which NPD DisplaySearch says is down to a host of different reasons. Top of the list are the "worsening economic conditions" being faced in all countries of the world, whilst "slower price erosion" is also playing a big part in the decline. Basically, it all boils down to the fact that with the economy struggling so badly, consumers are having to think twice before shelling out on luxury items like a new HDTV set, especially with prices remaining comparatively high.
Sadly for TV manufacturers, these problems have been going on for some time now. For example, in the first quarter of this year shipments of LCD TVs hit 43.1 million, a 3% decline on the number of shipments in Q1 of 2011. Even worse, Q1 saw year-on-year shipments of LCD televisions drop for the first time in history. The second quarter was no more encouraging, with LCD TV shipments falling by an additional 2% year-on-year.
However, DisplaySearch did note a few signs of improving health for the television industry, with slight growth recorded in shipments of higher-end models that offer advanced features like 3D capability, LED backlighting and motion interpolation.
Samsung, still the world's leading TV maker by market share, continues to set an example for the competition. Bucking the worldwide trend, the Korean brand actually recorded a slight improvement in total TV shipments year-on-year, accounting for 28% of all flat-panel television revenues in the process. Second-placed LG Electronics will also be quietly pleased with its own performance, with revenue share rising slightly to 14.6% even though shipments remained static.